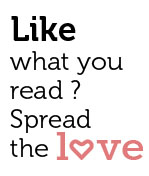 Share
Impressing your sweetheart in Goa is now easy. For that perfect present or souvenir to take back home, recipe check out P.R. Enterprises in Baga, a delightful store dealing in Kashmiri Arts right here in Goa.
Here you will find the best quality of Pashmina Shawls, Carpets, Handicrafts, woodcarvings and a bunch of other apparels to choose from. Located bang next to Baga Beach, the rich art of Kashmir and the best of memorabilia are to die for.
If you haven't made up your mind of what you want, check out these offerings:
Jewellery:
Name your gemstone and they'll have it. With world-class jewellery, both readymade and custom made, this store's selection is extraordinary. Here you will find one of Goa's finest jewellery collections that have been crafted by craftsmen from Jammu and Kashmir, who possess excellence in the art of jewellery making with stones, gold, and silver. From topaz to solitaires, from rubies to emeralds, you'll find a wide variety of genuine gem stones at prices that are eminently fair.
 Carpets:
The Kashmiri carpets that you'll find at P.R. Enterprises are a perfect representation of Kashmiri arts and crafts. The fine workmanship and materials like fine wool and silk often make Kashmiri carpets prohibitively expensive. But here at P.R., affordability of such intricate pieces of art has been given priority. With utmost importance given to the tiniest of details in the designs woven on the woollen or silk carpets, the quality and the pricing won't disappoint.
Pashmina:
Pashmina is a fine quality of cashmere wool whose textiles were first manufactured in Kashmir. Mostly used for shawls, the Pashmina that comes from Kashmir is the finest in the world. And that's exactly what you'll get at PR. Wrapping around a pashmina shawl is one of the classiest ways to accessorize for the winters. These fine wool shawls are popular for the eccentric and elaborate craftsmanship displayed on the panels along the shawl. Pashmina shawls, made from wool sourced from the high latitude Ibex, boasts of fine texture. Though pure Pashmina is never cheap (and there's some very fine ones on offer here), mixed Pashmina varieties available at PR are rather reasonable.
Souvenirs:
The wood carving industry of J&K is known for its excellence throughout the country. Walnut wood is considered the best wood for carvings since even after excessive carving, the wood retains its strength. Some of Kashmir's most impressive woodwork is found on ceilings of rooms. The technique for this work is immensely complicated and the end product is equally mesmerizing. This kind of woodcarving is called Khatam Band. You'll find similar styles of carvings at PR on small and big sculptures, among all the souvenirs and memorabilia to choose from. n
Baga Beach Goa 403516
Contact Nos +91 8698075125 / 9822103790
'Note: The corner is a regular space where businesses, entrepreneurs and all others with noteworthy projects can 'strut their stuff"