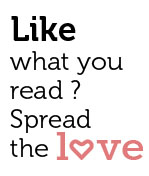 Share
A unique concept backed up with a distinctive design, is what Anjali Noronha has to offer in her salon 'Li'l Red Door'. As unique as its name, the salon promises to offer a qualitative experience with a quaint atmosphere, unlike any other. The salon launched on the recently.
Located on the Porvorim Highway, Li'l Red Door brings to the Goan customers a different atmosphere. Customised and attention paid to every detail; a salon which is designed to give a home like atmosphere is what the young entrepreneur wanted to have. Along with the appealing interiors, the best quality of work is offered by the salon, under the guidance of the very talented and experienced Anjali Noronha. Hair and make-up being her forte, Anjali Noronha has a special set of expertise to offer to the customers. Along with the expert set of skills on hair and make-up, the salon will also offer customers manicures, pedicures and waxing.
Being in the field of hair and make up for over 10 years, Anjali brings on board a whole new level of proficiency and skills. From training in the U.S. at the world renowned Sassoon Academy, to working as a hair and make-up stylist for Bollywood movies, she has done it all. Her favourite way to work being photoshoots, she has done and hair and make up for model turned actors like, Gul Panag, Mandira Bedi.
An Economics graduate from St. Xavier's College in Mumbai, Anjali Noronha quit her job in marketing, 6 months after joining. She wanted to be creative and expressive and found the desk job not suiting her well. She tried her hand at hair styling and immediately took liking to it. From then on, there was no looking back. She trained under Nalini of Nalini and Yasmin in Mumbai and worked for them 4 years. She also did her make-up training under Christine Valmy. She then moved to the U.S. and got a chance to train and work in the Vidal Sassoon academy. Simultaneously, she also got a chance to work as a hairstylist and make-up artist for photoshoots and took a liking to it. After gaining knowledge and expertise in the U.S., she then moved back to Mumbai and assisted Elton Fernandez, a make-up artist. Her editorial stints include Indian publications like M, Elle, Vogue, GQ, For Him Magazine.
Anjali wanted to go back to a salon environment and this took her to Bangalore in 2011. She worked at 'Bounce' at which she was their trainer, art director and also managed the salon, after which she joined 'BBlunt' and worked in a similar post. Anjali eventually quit her job and moved to Goa in March this year. The young entrepreneur who was born in Dubai and brought up in Mumbai came back to her Goan roots. "It's the one place that always felt like home", explains the conceptualiser of Li'l Red Door, on why she chose Goa as her destination for her venture.
Step through the Li'l Red Door for a truly fabulous experience. For bookings contact 7350002052/42, lilreddoor@gmail.com
For further media queries contact
Sharmin Muzawar- 9011595130
Note: The corner is a regular space where businesses, entrepreneurs and all others with noteworthy projects can 'strut their stuff'