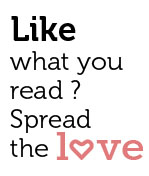 Share
Trailblazers of Goa: Passionate People Who Make a Difference
Dreaming of the Future, Reminiscing on the Past, He Still Paints At 92
EDITOR'S NOTE: The Goa Streets series, "Trailblazers of Goa: Passionate People Who Make A Difference" features photos and interviews with those who break convention, obliterate barriers, seize new opportunities and inspire the best in us. We have asked each of our Trailblazers the exact same questions about their lives and hopes for Goa (see bottom of this story). This week's Trailblazer is the venerated, masterful and entirely delightful Laxman Pai, one of India's greatest living artists whose presence graces all of us right here in Goa. Trailblazers of Goa pictures have been taken by noted photographer Eugen Hanley, with words by long-time writer and world traveller Hilary Lapedis. Special thanks this week also goes to art collector Shaistah Thapur, who brought Laxman Pai back to Goa from San Francisco two years ago and made this interview possible.
There he sits. A golden- suited, elegant and serene maven of India's art history. Goan-born, a graduate of the highly prestigious Sir JJ School of Art in Mumbai and world-wide exhibitor, his very stillness and tranquility belie the rebel within. Recently turned 92, it's impossible not to fall slightly in love with Laxman Pai. His luscious art work hangs all over the walls of art collector's, Shaistah Thapur's home where he now lives. With a halting croaking voice, he begins to tell his life story. A story of travel from India to Paris to London and San Francisco and back to Goa. A story of prolific painting that has won him the Padma Bhushan award at 92. A story of rebellious individuality and of love.
From humble beginnings, he began to develop an interest in art via visits to his uncle's photo studio and was talented and fortunate enough to be accepted in the Sir JJ School of Art in 1943. Always knowing his own mind ("I did not accept things that I didn't like"), he met artists that formed the now famous 'Bombay progressive Artists'Group' and became lifelong friends with art greats F.N. Souza and S.H. Raza, later staying in Souza's house in London. Although his artistic style was more influenced by traditional Indian traditions of miniature painting,he was interested in how this group was heretically breaking away to explore a freer and less restrictive style of painting. Holding a position as a Fellow and teaching the diploma course, he was threatened with demotion for his affiliation to the anarchic group. "I was very curious. I did not accept things on face value." I ask him for the real gossip on F.N. Souza. "Souza slapped his teacher! He was a member of the Quit India Movement and the teacher was a foreigner." Refusing to bow to academic pressure from the dean of the school, Laxman Pai was expelled from school. And here begins his voyage to and love of Paris.
It's 1951 and Laxman Pai has quit his job, boarded a steamer and arrived in Marseille. Next stop,Paris. That's quite an adventure for any 25 year old with no financial backing. His friends from the JJ School, Raza and Souza met him off the train and helped him set up life in Paris as a student at the Ecole des Beaux- Arts. As he reminisces about those days, Laxman Pai's face glows with a radiant boyishness. Falling in love with Paris, he managed to keep hold of his student card for ten years so he could avail the student discounted lifestyle. Studying and visiting galleries like the Louvre impacted hugely on his artistic style. In particular, his work was influenced by the Louvre's collection of Egyptian relief sculptures and the works of Chagall and Klee inspired his use of geometric forms. Using these new influences he fused his Goan memories of farmers, Hindu village women and coconut toddy tappers to create a series of vibrant works. Paris is still his favourite place. He relishes how "artists are respected there" and like many artists of the era, he paid rent with his paintings when cash was low. This once strict non-drinker began to love French Red wine, Beethoven and Tchaikovsky. So, that's the wine and the song taken care of. I ask him about the women. He shrugs in a very Parisian way and widens his eyes as if to say, 'what do you think?'!
Laxman Pai is also an accomplished musician, playing the flute, sitar and the dilruba (an Indian stringed instrument). He has a series of paintings from 1965, 'Musical Moods' which are inspired by Indian Classical music Raagas. Fascinated by the way in which music connects immediately with the brain, he played on sitar and recorded his chosen raaga at night and painted to the recording the following day. His is a constant journey for "self realization" whilst questioning "what is religion? It is being told what to believe and not what you do believe." Ever questioning, he seems quite the Renaissance man. "Don't look only at the past. Always look to the future."
He finally returned to India in 1961 on the day that Goa was liberated. No longer the holder of a French student card, he came home. He had, however, been back and forth three times during his sojourn in Paris. On one of these visits in 1955, he met Pandit Jawaharlal Nehru and started his preliminary sketches which were later turned into an oil painting portrait in 1956. His travels throughout Asia, China and Europe inspired his paintings, drawing on the atmosphere, culture and spirit of those countries.
When talking about meeting his wife, Purnima in Shimla, Laxman Pai becomes very still and lost in thought. Suddenly, his face transforms, breaking into a beatific smile of reminiscence. The love he has for his late wife, who died three years ago, is almost palpable. He seems as if he is transported to another time; time spent with Purnima. He married at 40 and in 1977 he became Principal of Goa College of Art. "This was a challenge because for the first time I was accepting an appointment with binding restrictions."
He has had over one hundred solo shows worldwide and his paintings are housed in private and public collections. A winner of many awards including the most recent, announced just last month, that of Padma Bhusan, the third highest civilian award in India. When asked, what's next, he muses, "one cannot predict." He is still painting, "you paint on paper or (points to his head) in here." As a farewell gift, he sketches a portrait in his book, 'My Search, My Evolution'. I think that it's of me. Thank you Laxman Pai, you are truly a trailblazer!
What inspires you about Goa?
The landscapes of Goa inspired me tremendously. The swaying coconut trees, the dancing sea breeze, sunset, the churches, mandirs, the mango fruit, cashew nuts etc.
If you could become King or Queen of Goa, what would you change about it?
I loved Goa with all its vast fields and villages. All of that is vanishing slowly and steadily. I wish I could stop construction of high rise buildings.
If you could throw a party and invite any 5 people in the world, living or dead, who would they be?
1. Ramnath Mauzo, my uncle from Margao since he was the one to give me an opportunity to touch up glass negatives with paint. This set the path for my career.
2. Akash, my son since I am attached to him and his family.
3. Former Chief Minister, Pratapsing Rane who sanctioned the land for the new Goa Art College at Altinho.
4. Architect Sarto Almeida because he helped me design the College of Art.
5. Shaistah Thapar, art collector and family friend because she is the angel to volunteer to bring me from America back to my lovely Goa and making all the arrangements for my care and keeping me in her home.
What drives you in life?
The thirst of knowledge to visualize more form in nature.
What are your hopes and dreams for Goa?
All of the facilities in education should be made available to Goans. Free education in all fields to the poorer classes of people should be given by the government of Goa.
Please tell us a secret or some secrets about yourself?
If there is a storm, I would be least affected. Since I have balance of mind and my feet stay deeply rooted to the ground. All this is due to my training in yoga.
To view Laxman Pai's works, click here
To read about our previous Trailblazers, click below.
Maria Isabel de Santa Rita Vas
Photographs Copyright Eugen Hanley