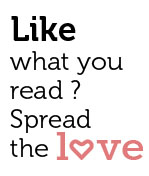 Share
"I like a cook who smiles out loud when he tastes his own work.  Let God worry about your modesty; I want to see your enthusiasm." ?Robert Farrar Capon
This American priest may perhaps have been inspired by Poonam and Garry when he offered this quote.  As you drive past the Varca Church towards Orlim, dosage watch on the right for a blink-and-you-miss-it eatery called 'Tibchis.'  It's a small store space that seats fifteen patrons, with a kitchen at the back.  Poonam and her husband Garry (the most fluent Hindi-speaking Goan I've met, an after effect of being raised in the national capital) dish out some hearty fare and positive energy here.
They met in Delhi, moved to Goa and this restaurant is their labour of love. Do not expect fancy interiors, soothing ambience or professional service here. But you won't need any of that, either. The couple's smile is as warm as their steamed momos. While Poonam (who is from Nepal) is the master of the kitchen, Garry takes care of the service, chatting enthusiastically as he scuttles about. The unpretentious menu lists a host of Tibetan and Chinese dishes (therefore, Tib-Chi) and some breakfast options.
Try the dimsum, bite-sized Chinese appetizers, served with a large bowl of flavoursome stock. The steamed momos are divine, the shapely Tibetan dumplings filled with just the right amount of moistness. As you take a bite, a little of the broth oozes out, perhaps the dish's finest attribute. A well-made steamed dumpling is characterized by the translucence of its membrane, allowing you a teasing glimpse of the meaty wonders inside.  And Poonam demonstrates her expertise on this front with aplomb.
The fried version is also very good, if you're not watching the waistline too closely. Tibchis goes beyond familiar varieties of Asian dumplings like dimsum, momos and wantons; they have at least two more varieties.
My new personal favourite is the fala, a pie made from the same dough and filling as the momo, fried until deep golden and cut into pizza-like slices. A big hit with the kids, too. All members of the dumpling family are served with a piquant chilli garlic sauce.
On one occasion, at breakfast, I skeptically ordered the paratha, assuming their Indian food wouldn't necessarily measure up to their other offerings. I was happy to be proven wrong.  The bread, or roti, is fried on the griddle to a crisp brown colour. The filling – aloo, onion, paneer or gobi – is wonderfully spiced and evenly layered.  Head here for a voluminous breakfast of parathas and momos on a Sunday as we did. Pure bliss.  And easy on the pocket, too.  A meal for two very hungry stomachs is unlikely to cross the five hundred bucks mark.
The only alcohol served at Tibchis is beer, and they prefer it that way.  Not for Garry and Poonam the vagaries of bar setups and peg measures and idling guests getting louder after each drink.
I like to visit a restaurant at least thrice before I write a review (anonymously, of course). This ensures that I am fair in my assessment and take into account uncharacteristically bad (or good) days that all businesses have.  Having been to Tibchis at least five times (partly due to my procrastination in getting this review done and partly because the momos kept drawing me back), I can say with a hand on my belly and a burp of contentment that this one is a winner.
A word of advice, though.  If you are a stickler for propriety and a sober dining 'experience', you may want to order takeaway instead.  But then again, Garry will put your order in cute little pouches made from newspapers.  And you may not find that very proper…