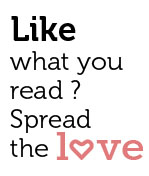 Share
Join us for a talk by Sukhvinder Singh on the topic "Indian Football –Last decade and the next". This Sunday, July 2nd, 2017 at 11:00 am.
Join us at 11:00 am on Sunday, July 2nd, 2017 at Museum of Goa, as Sukhvinder Singh talks about Indian football. His expertise lies in integrating the sporting objectives of the corporate world to the development vision of the football authorities. He's capable of understanding both the worlds which are so diverse but yet so important to be together.
MOG Sundays presents a talk by Sukhvinder Singh who has made Goa his home since 2015, when he took up the responsibilities of the CEO of FC Goa and now he is driving the ambitious football project for Vedanta Resources that includes the prestigious Sesa Football Academy. Armed with an MBA degree, he has pursued his passion for football with almost all forms of stakeholders in the industry. Sukhvinder worked with Nike India to establish and develop their football brand in this vast country. He was critical in managing the Nike- AIFF relationship, setting up the U15 Manchester United Premier Cup and executing various on-ground sports marketing initiatives for Nike India. Sukhvinder has also played in the highest National Championship level (Santosh Trophy) in 1998 and played competitive football till 2000.
In 2011 he was appointed the Managing Director of Libero Sports India and was responsible for conceptualizing and managing long term key projects that integrated the company's core strengths in consulting, player representation and sponsorship placement.
His key strength is the in-depth understanding of the Football ecosystem in India.