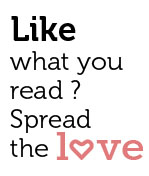 Share
The economy hotel puts design in the spotlight with pep, buy pop and a touch of perky personality
Located just a short walking distance from the popular Tivai Beach and minutes away from North Goa's famed Calangute and Candolim beaches is the brand new 197 room ibis Styles Goa Calangute. The hotel is the first ibis Styles in India, generic offering leisure and corporate guests a perfect beach stay experience. It is in close proximity to North Goa's popular entertainment and nightlife destinations.              
Design is one of ibis styles' cornerstones, treating guests to constantly renewed contemporary creativity with unique, unprecedented and memorable experiences at an affordable price.
Each ibis Style wears its own distinctive character built around a central theme steeping its every corner with the Olympic Games in the ibis Styles Paris Massena, wines in the ibis Styles Madrid Prado, textiles at the ibis Styles Lille Centre Grand Place, aviation at the ibis Styles Sao Paulo Anhembiand Portuguese architecture at ibis Styles Goa.
Staying true to its unique brand individuality, the hotel is deeply influenced by its Portuguese heritage and charm that are infused with a contemporary twist. Its surroundings reverberate Goa's relaxed beach vibe with inspiring local art and design that are embellished throughout the walls and decor. The unique sea design theme is highlighted throughout the hotel lobby.
Speaking at the hotel's launch, J.B. Singh, President & CEO, InterGlobe Hotels, said, "We are extremely delighted to launch India's first ibis Styles in Goa in partnership with AccorHotels. Goa has always been a popular tourist destination and hospitality business here has been ahead of the curve, with newer formats and experiences. The state has also been one of the biggest beneficiaries of the e-tourist visa concept introduced by the government. The ibis Styles Goa Calangute, which is located in close proximity to all critical access points and popular tourist destinations in North Goa, boasts of a strong design oriented perspective and a new contemporary personality offering guests a unique experience, at an affordable price."
                                     Deluxe Room
Each guest room is pool facing and features a private balcony with trendy décor, contemporary furnishings, LED TV, Wi-Fi access and the ibis signature Sweet Bed™, an innovative bedding concept to ensure guests have a good night's sleep. For families, ibis Styles Goa Calangute offers a choice of amenities for young children, including a welcome gift for them on arrival and a dedicated Kids Corner.The hotel also features modern and stylish conference and banquet facilities that can accommodate up to 180 guests, making it ideal for business events, team building activities and social gatherings of all size.
Jean-Michel Cassé, Senior Vice President, Operations, AccorHotels India, said, "We are excited to bring our eclectic ibis Styles brand to India. Goa is one of the most popular beach holiday destination for domestic and international travellers. The opening ofthe first ibis Styles in Goagives us an opportunity to showcase thecontemporary design of the hotel that offers guests an experience of the local culture in Goa and feel its conviviality."
ibis Styles Goa Calangute is home to an all-day dining multi-cuisine restaurant, Spice It and a lively bar, The Hub. Spice It, offers buffet and a la carte menu options as well as the ibis signature Great Indian Breakfast, an eight-hour breakfast which runs from 4 am until 12 pm. The Hub lobby bar offers a wide selection of refreshing beverages and light snacks and is the perfect place to unwind and chill.
"ibis Styles Goa Calangute is the perfect beach destination for a family vacation, leisure retreat for two or team building. The hotel features distinctive design aesthetics, a resort-feel, and a quirky 'Happy Mood Makers' theme – all at an affordable price. Today, hyper connected travellers look for simple and all-inclusive hospitality and the ibis Styles Goa Calangute offers creativity and good humour that are hallmarks of the ibis Styles brand," said Nikheel Shirodkar, General Manager, ibis Styles Goa Calangute.
For an action-packed stay, guests who stay at the hotel can look forward to a host of recreational activities including table tennis, foosball, selfie centre and visualized cricket. Guests can also create memories of a lifetime bysnapping their underwater adventures in the pool using GoPro cameras provided by the hotel or enjoybicycle rides through the wilderness for an unforgettable Goan expedition.
Enjoy 50% off on the second room for kids when you book a deluxe room night stay with breakfast for two from now until 15th December 2016.
For reservations, please call (+91) 832 3016000 or email H8562-re@accor.com.
About ibis Styles Goa Calangute
Nestled amidst two popular North Goa destinations, Calangute & Candolim, ibis Styles Goa Calangute is India's first ibis Styles hotel. The hotel reflects a colourful, bright and energetic brand spirit with a hint of humour while offering guests comfort and unique designs at an all-inclusive price.
The hotel's 197 pool facing guest rooms are bright and high on design, providing a calm and relaxing environment to unwind after a full day of exploring the delights of Goa.Warm, welcoming and modern, with a comfortable bed and a practical bathroom, ibis Styles Goa Calangute's rooms offer everything guests need for an enjoyable stay.
The property also offers a 24 hour reception, an ibis kitchen serving hot and cold dishes day or night and a bar.
Spice It, the signature casual dining restaurant offering the best of Indian, Oriental and European cuisine with a choice of buffet or a la carte menu options. The restaurant also offers the Great Indian 8 hour breakfast from 4 am until noon.
The Hub, the bar at the hotel provides a wide selection of refreshing beverages and snacks.
Address: ibis Styles Goa Calangute, Survey 166, Naikawaddo, Calangute, Bardez, 403516, Goa India