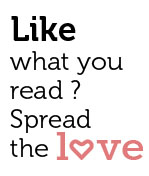 Share
Vegetables chopped near toilets. Big ticket filmmakers stopped by clueless security guards. Booked tickets but near empty screenings.
Irrespective of these blips, site filmmakers from across the world say a warm heart, not a rational head, is what gives the International Film festival of India (IFFI) its particular charm.
There was a widespread view among this year's delegates that the festival lacked organization and that many of the films weren't as good as in previous years. However, an equally common view held that India's premier film festival still shines as one of the world's most interesting movie events, worthy of the country's undisputed status as an international film Mecca.
Even so, in IFFI's ninth year in Goa, the organisational skills of the festival's managers left one of India's greatest alternative filmmakers, Shyam Benegal, baffled.
On November 21, a flustered Benegal and his wife waited outside the security point to Inox Screen 4 for a guard to allow them into the theatre. "You see, they have a very funny system. Even if you have got your delegate pass, you have to then book individual tickets before you get an entry," Benegal told Streets, reflecting a generalized frustration among the delegates.
As far as the festival's selection of films, Benegal said it was "pretty good." That assessment, however, is not shared by many delegates who believe IFFI simply isn't measuring up to other international film events.
Walter Steffen, a filmmaker from Germany, was at IFFI for the world premiere of his documentary 'Munich in India.' He also commented on the festival's organisational shortcomings, especially the lackadaisical media management.
"At international festivals, normally there is a press conference before the film screening. The organizers introduce the director and the delegates to the press and talk about the making of the film … At IFFI, there's just one press conference tomorrow to discuss all the documentaries screened during the last three days!" Steffen said.
Still, this sort of chaos is something young US filmmaker Nicole Newnham relishes.
"This is so organic and social! Everyone can move around, people can encounter others freely, talk and discuss films … It almost feels like a festival!" says Nicole, who is a filmmaker-in-residence at Stanford Medical School. Her documentary 'Revolutionary Optimists,' on the highly motivated slum children of Kolkata, was screened at the festival.
The freewheeling nature of the festival compared to other, more formal international film festivals was a refreshing difference, Newnham said.
"There's a private lounge, there's a fixed number of guests and people have to queue up outside before they are let in to see a film or to get a glimpse of the guests …" she said, referring to the other festivals.
Ian McDonald, who has globe-trotted across Russia, Africa and Europe, got pretty much what he expected.
"Abroad, the people are used to a certain level of organization, yes. But in India, generally speaking, a level of disorganization is normal. I have been here long enough to understand that in the end, things get done. It's the vibrancy of the atmosphere here at IFFI that matters. The people here are so open and thirsty for new films. That's more important to me as a filmmaker," he says.
His documentary, 'Algorithms', screened at the film festival this year, follows the lives of three blind Indian boys who dream to be chess grandmasters.
"The distinctive and more welcome aspect of IFFI is the sheer number of people and their urge to see films other than Bollywood. The audience is very discerning, open and receptive," McDonald said.
Like McDonald, producer-director Ilgar Najaf from Azerbaijan gave a hearty thumbs-up to the Goa festival. Ilgar has been to international festivals in Australia, America, Iran and South Africa, where his children's film, 'Buta', fetched several top awards. But it is in India that he found the most enthusiastic audiences, he says.
"There, theatres no full! Full audience, I see only here. India, people love to see films," said a very happy Ilgar in broken English, doing his small part to salvage IFFI's image.