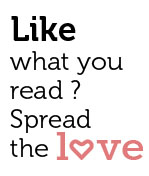 Share
If you are a young, talented athlete, you might not want to not read further. Because for Pratima Gaonkar, it wasn't enough to be Goa's most celebrated track and field star, or to have brought unprecedented glory to her people.
A distraught Pratima's last athletic feat was to plunge into a dark, deep well in Sanguem, in south Goa, after being harassed by the same sports authorities for whom she was a sterling ambassador.
The 19-year-old's unforgivable transgression: She had a hard time proving she was a girl. Now a litany of promises by politicians to Pratima's kin exist only on yellowing, flaky newspaper clippings from 2001, the year a traumatised Pratima leaped to her death.
I recently met Shivanand Gaonkar, Pratima's brother, at the family's house in Sanguem. Immediately after his sister's death, the Sports Authority of Goa promised Shivanand a government job as soon as he completed his studies. He did so, clearing his SSC exams and even doing a course at Industrial Training Institute.
But as the reportage on the case slipped out of the front page to the sports page and then to no page at all, so, too, did the assurances and hopes of action disappear.
Shivavand now works as a mechanic with Sesa Goa, a mining company. Like thousands of mining industry workers, his fate now hangs in balance amid a high-profile probe into illegal mining.
"We tried to manage to make our ends meet with earnings which my sister had earned and the amount what was given to us by some NGOs/ schools after her death. Now with the ban on mining I am not sure if our contract would be renewed," he laments.
Uncertainty and poverty had always plagued the Gaonkar household, comprising of the brother-sister duo and an aging mum Jayashri. Pratima's success promised to change all that.
At 19, she had broken all sprinting records in Goa and was threatening to knock down records at zonal and national levels. A few months before she killed herself, Pratima had returned from Brunei, winning a silver medal at the junior Asian Athletics Championships.
Just as she was outrunning her competition and getting close to outrunning her poverty, uncertainty outsprinted her once again. In 2001, a medical test surfaced raising questions about Pratima's gender. According to her mother's statement to the police at the time, Sports Authority of Goa officials started harassing her, threatening disclosure of her gender inconsistency and blackmailing the athlete for money. Her suicide followed not long after.
Pratima's death was not the end of her story. After her suicide, a mean-spirited cocktail of insensitive forensics, cocky policemen and sexed-up media triggered a furore, with one newspaper devoting a remarkable amount of space to the "two inches of penis" theory.
Abnormal traces of a male organ detected in the medical test were at the root of Pratima's sleepless nights.
As I talked to Shivanand, requesting him to tell me about life after Pratima's death, I could hear sniffling and a stifled cry inside. I asked him about the sounds. It was Jayashri, Pratima's mother.
"She avoids speaking to the media and any reference to her daughter brings tears to her eyes," he explained, adding that after Pratima's death, Jayashri was called by the police who were probing the blackmail angle.
"They told her something, which my mother has not revealed to me yet. She just does not talk to me about it," Shivanand said.
Jayashri had told the police during the preliminary probe that Pratima had been wracked with worry in the days running up to her suicide and had had a tiff with her coach on the phone.
Pratima's suicide over the issue of her gender could have served as a lesson for the country on how to deal with the subject.
Instead, we now have a case of history repeating itself.  Pratima's story is also the story of Pinki Pramanik, a medal winning athlete from West Bengal, who was similarly blackmailed by her coach over the issue of gender confusion earlier this year. While Pratima succumbed to the stress, Pinki has managed to hold her own and fight the odds.
The face of the "system" now in Goa is Elvis Gomes, the newly appointed director of the Sports Authority of Goa. Gomes acknowledged that there was no mechanism to "handle" the issues which drove Pratima to suicide. He also conceded that "a counselling cell would help athletes to handle stress."
Percy Cardozo, a professional counsellor at Sangath, a non governmental organisation working in the area of mental health, said that in sport mental health is as important as physical well-being. "Suicide is a complex issue. Nevertheless counselling would have helped Pratima to ease her out of her trauma," Percy said.
That, along with a society that nurtures, not destroys, its athletes.