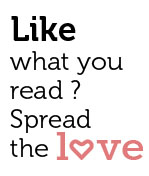 Share
The room is small and on a yellow wall hangs a crucifix. Beside a small table carpeted by colourful papers, generic two teenagers busily craft a stylish bamboo lamp. This is a fun routine for Karishma and her brother Adriel Alvares every Diwali, their hands messy with glue as they frantically search for scissors lost under a pile of paper. They crack jokes and tease each other while finishing up the white akash kandil.
Literally translated, akash kandil means a lantern of the sky. These pretty paper lamps are traditionally used by Hindus to decorate the entrance of their homes during Diwali, a tradition with roots in a story about Lord Ram's victorious homecoming after slaying the demon god Ravan.
It appears the Alvares's, a well-known Christian family from South Goa, want to slay cloistered convention instead. "Yes, we are Catholics, but this is Goa and here, we are humans first. Growing up, the neighbourhood was very diverse and yet very close. It makes me feel good to celebrate these old traditions," says Karishma and Adriel's father Mahendra Alvares.
Two years back, the Alvares family hung eight handmade akash kandils with each lamp decorated with the symbol of a different religion. The message was simple, Mahendra says: We can keep evil away only if different communities come together.
Goa is one of the few states in India which has no recent record of conflict between its major communities. Christians account for nearly 30 per cent of the total population in Goa, while Hindus are nearly 60 per cent out of 14 lakh.
Religious persecution and conflict was the order of the day at the peak of the Portuguese regime here. But five centuries of sharing space in this beautiful tropical landscape have smoothed residual rough edges of both communities.
Mahendra, the curator of the Big Foot art and history museum in Loutolim, says the lamp is a symbol of how good eventually overpowers evil, and that his family finds nothing wrong with taking part in the joyous Hindu celebration.
Today, Diwali, like several other festivals, is breaking the confines of religion and developing into a cultural celebration, with many non-Hindus partaking of the sweets and firecrackers even while staying clear of religious rituals – much the same way many Hindus enjoy Christmas.
Hansel Vaz, too, sees Diwali more as a cultural than a religious festivity. Just like the Alvares's from Loutolim, the Vaz's from Margao have the rare distinction of being Catholics who wholeheartedly plunge into Diwali festivities every year. Hansel says it started years back when the Vaz family stayed in Margao in a rented house, where Hindu neighbours decorated their front porch with Rangoli, a colourful sand mosaic.
"When neighbours sent us sweets, my mother did not like handing back an empty plate. So, she started making gajar halwa every Diwali to send to our Hindu neighbours," recalls Hansel, who got married earlier this year. "This year, my mother also plans to get my wife involved in making the Rangoli and the sweets," he says.
The Vaz family continued the Diwali decorations even after they shifted to their new home along the Benaulim main road. But here, in a relatively conservative Christian-dominated area, they regularly endure phone calls from some 'concerned' people, who began wondering if they had quit being Christian and converted to Hinduism.
Mahendra has been through this, too. He recalls with a laugh when a Hindu family objected to their lighting the akash kandil on the eve of Diwali. "They asked me, 'Why do you put up the kandil when it is our tradition?' I promptly sent them a big dish of homemade traditional Goan sweets and they sent us a plate full of the Diwali sweets they had made.  We have been happy neighbours ever after!"