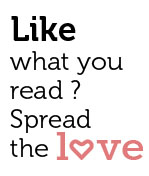 Share
A Punjabi stereotype may soon be on the verge of being busted.
The robust north Indian state, almost invariably linked to tandoori chicken feasts, 90 ml straight shots of booze and the peppy thump of bhangra, is now experimenting with a new genre of music called folkatronic, thanks to a young hip duo of musicians.
For four years now, Hari Singh and Sukhmani Malik's tinkering of ancient, high energy Punjabi folk music, blending it with contemporary ambient electronic music, has been the flavour of Chandigarh's club scene, traditionally populated by bhangra-based music.
'Chhalla' – Hari & Sukhmani, Coke Studio
After a string of concerts, club performances and a Coke Studio appearance, Hari and Sukhmani are on the verge of carving a select niche for Punjabi folk under the haunting canopy of bhangra.
They were in Goa last month and they're coming again this month.
"Punjab has much more than just bhangra. There are so many interesting arts coming from the interiors, especially when it comes to music. The folk songs tell us a story about the land and the ages," Sukhmani told Streets.
Passionate Punjabis would argue that bhangra is India's most popular folk export, but there are alternative strains like Punjabi sufi and other folk songs from Punjab's Malwa, Doaba, Majha, Pothohar and Puad regions, which are equally timeless.
It is these forgotten relics which the duo plan to resurrect, with Sukhmani on the vocals – she calls her "voice dense with character, that doesn't fail to strike you as powerful" and Hari's electronic compositions.
The story of how the duo came together has no 'out-of-the-world' embellishments. It's a simple tale of two artistes meeting up through an acquaintance and seizing the moment.
"I met Hari through a common friend. Went to his studio, heard something that he had created and started humming to it. That's basically how H+S came about," says Sukhmani, a trained Hindustani classical singer from the immensely respected Rampur gharana (an ancient school of classical music).
Ahead of a performance in Goa later this month, Hari says that the key to good fusion is to "keep in mind the sanctity and feel of the music."
"I've worked on various EDM (electronic dance music) genres, which has made me realise how limitless electronic music is. At the same time, what you call traditional music … brings a human feeling to a song. I find fusing the two excites me immensely," he says.
While Hari brings the electronic to the table, Sukhmani is the vocal soul. And the combination has not only worked across India, but in far off places like San Francisco and New Zealand.
The duo were in Goa last month jamming up at The Park, Calangute, along with the band Earthstage and Goan DJ Ignatius Camilo. Their next show in Goa is around the corner, though the details and venue of the appearance are still being worked out.
"Not heard any folk music in Goa yet, but Goa is probably the most musically inclined and activated place in the country. It's lovely, you can feel that vibe in the air :-)," Sukhmani says in an email. Touche … a touch of the Goan vibe never hurt anyone.