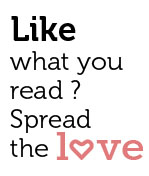 Share
It's Mumbai without its coat of pleasant face-paint.
The Aamir Khan-starrer 'Talaash, ' is a crime-thriller which deals with the theme of loss and discovery in Mumbai. Khan plays a brooding and glum inspector Surjan Shekhawat, or Suri, investigating the bizarre death of film star Armaan Kapoor (Vivan Bhatena) in a road accident near a red-light district.
Suri's brooding is rooted in his inability to cope with the death of his only child, also in an accident. And probing the actor's death gives the workaholic cop an official excuse to entertain his insomnia and escape his inner demons.
Dressed haphazardly in simple sarees, her eyes surrounded by dark circles of worry, is his wife Roshni. Played by Rani Mukherjee using little makeup, Roshni is also beaten down by her child's death, but unlike her husband is able to face her emotions. However, she comes to terms with the loss in an unconventional way, entering a metaphysical realm.
Meanwhile, Suri keeps making rounds of the red-light area in search of a breakthrough in the case (Talaash in Hindi means search). Here, he meets Rosy, a prostitute enacted by Kareena Kapoor. The mysterious Rosy tries to seduce Suri with talks that are at once glib and earnest. She keeps bumping into him on his aimless night crawls, and provides vital clues to take the case forward. Rosy's character, oozing with glamour, is a major highlight of the film.
Talaash gives the viewer a compelling glimpse into the ruthless world of Mumbai's sex business. The film's dark humour is in sync with its gritty texture, with the talented Nawazuddin Siddique of 'Gangs of Wasseypur' fame entrusted by the director Reema Kagti, to deliver some surprisingly clever dialogue.
Nawazuddin plays the sly Tehmur, a pimp's right-hand man. Also commendable is Sheeba Chaddha's small, but important role of an old and out-of-business prostitute called Nirmala.
Soft, soulful songs with Javed Akhtar's evergreen lyrics, especially 'Jiya Lage Na,' are like the peripheral pieces of a complex puzzle, which, even if inconsequential, would fail to complete the picture if they went amiss.
After debuting as a director with the humourous 2007 film 'Honeymoon Travels Pvt. Ltd,' Reema has managed to pull off another genre, a crime-thriller, with élan. Kagti's biggest achievement is that the climax hits the viewer not a second before its intended revelation.
This is one good film.