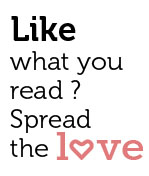 Share
On thing's for sure. Marie Ketty runs her Greek restaurant at Ozrant, sick near Vagator beach, a lot better than her government runs the Greek economy. On a Monday night at the start of the tourist season, doctor there wasn't a table to spare.
Perched on a cliff overlooking the sea, with perhaps one of the most perfect views in Goa, Thalassa is dedicated to Greek and Mediterranean cuisine, a rarity in these parts. On a balmy night on Diwali eve, I lounged in the company of a friend and the hosts' massive Rottweiler, who seemed at home amidst 100-odd diners and swift-in-pace waiters. I hoped for a table to open up.
It did in around 10 minutes. The table was under a wooden patio, which overlooked the kitchen, where chefs and their attendants jostled around like tense soldiers in a trench.
For starters we ordered Sea Food Saganaki (Rs 250), which had squid rings, prawns and fish cubes tossed around in a tomato sauce served with feta and cheddar cheeses and a traditional Greek Horitaki salad (Rs 290), which had a bed of tomatoes, lots of them, cucumber, lettuce, olives and crumbled feta cheese over it.
The Saganaki did what starters should – whet the appetite for more – with its sour tomato sauce and salty feta. If I could do it over again, I wouldn't have ordered the Horitaki salad, as it also leaned heavily toward tomatoes and, eaten alongside the Saganaki, threatened tomato overload.
For the main course, I opted for Lamb Gyros (Rs 470), diced, cooked lamb, served with a fresh yogurt-based sauce (the light sauce would pass off as raita in most parts of north India) with shredded cucumber, herbs and olive oil, along with pita bread.
The portion was generous and it took us an additional serving of pita bread to polish off the lamb, which was perfectly cooked.
When we were ready for something sweet, however, we realized the otherwise elaborate food menu did not list desserts. Those waiting on us insisted on reeling out the names of desserts. This is personally not my favorite form of data transmission as by the time the fourth or fifth choice is listed I find myself forgetting the first and second.
Anyway, we chose a Turkish (in origin) pastry, baklava (Rs 350), which sounds like a sub-automatic machine gun and does in fact explode like a nuke in your mouth.
The nutty pastry with cinnamon overtones, lined with honey and served with vanilla ice cream, somehow blended perfectly with the slight saltiness of the seaside air.
Started by Ms Ketty, a vivacious middle-aged hostess, Thalassa, (translated from Greek means 'from the sea') has been around for some time now and has writers like Amitav Ghosh openly vouching for it. Amitav unfortunately did not make an appearance on Monday night. One who did hang around for a bit was Yaniv Benaim, or Atala, who was until recently in the news virtually every day for his arrest in the police-politician-drug dealer nexus case.
It is true that when Thalassa first started there were fewer tables, a more serene atmosphere and a bit more care taken with the food.
Still, it was around 11:30 pm when we left and a majority of the tables were still occupied. What next? Marie Ketty for Greek prime minister perhaps …
Service: Brisk
Recommended: Baklava
What's Odd: Why do they have a Rottweiler sniffing at guests?
Price: Rs 180 to Rs 1400 for a T-bone steak
Rating: Very good