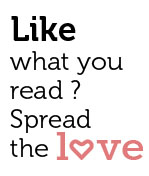 Share
Goatimeline Vasco Property Fair, dosage is a Builders Expo. This expo shall be held from 09th May  2015 to 10th May 2015 at The HQ Hotel, Vasco. And it will be inaugurated by Shri. Narayan Bandekar | Founder Chairman & Managing Director of NRB Group | Vasco – Goa; Shri. Dr. Jagannath (Desh) Prabhudesai | President of CREDAI – GOA; Shri. Carlos Almeida | M.L.A | Vasco – Goa & Shri.Nilesh Salkar | Joint Secretary of CREDAI – INDIA on 09th May 2015 at 11.00 A.M.
Goatimeline Property Expo will be the biggest property expo held in Goa. There will be total 10 stalls of the Builders & other related companies.
Prominent names to exhibit are Akar Realty | Ocean Park Residency | Prabhu Realtors | Umiya Builders & Developers | C.R.I. Pumps Private Limited | Venture Real Estates (RNSB) | Kurade Builders | Woodbourne Hills Residences | Mohidin Properties & Holdings | A.N. Kumar.
Property Fair facilitate the Buyers and Builders meet, Spot Booking, Spot Housing Loans, Spot Vastu Consultancy under one roof. No entry fees and it is open for public from 10.00 AM to 9.00 P.M both days (Saturday & Sunday).
Goatimeline Property Fair at The HQ Hotel, Vasco shall be the 13th edition of property fair from Goatimeline Group.
Note: The Corner is  a regular space where businesses, entrepreneurs and all others with noteworthy projects can 'Strut their stuff'