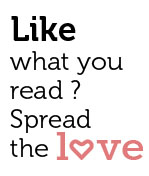 Share
The Largest Latin Dance Festival In Asia Is Happening Now in Goa! Goa Streets is proud to be Media Partner!
Let's Salsa. The Hottest Salsa Vacation Festival is Here!
The Goa International Latin Festival  is here and now!
This year's festival is enjoying robust participation, with more than 400 participants heading to Goa from all over the country and abroad. Branded as a `Salsa Vacation Festival,' a true "rumba" featuring a line-up some 40 international and national artistes gets underway at Resort Rio from Oct 16-18. Starting on Friday, from 2 pm onwards, workshops, pool parties and after-parties are the order of the day, AND NIGHT!
It's The Goa International Latin Festival, or GILF, the biggest Latin dance festival in Asia.
For the Founder of Latin Rhythms Dance Academy (LRDA), John Anthony, who is also organising GILF, putting Goa on the tourism calendar for salsa lovers of the world is his top priority. In its 5th edition this year, #GILF is scaling up the event and promising the best festival yet.
Goa Streets is proud to be Media Partner of this year's GILF!
Artist line up for #GILF 2015
International Artistes:
Troy (USA), Dmitri and Stella (Greece),  Marco and Samantha (Italy),  Oleg and Yaiza (Spain), DJ Cisco (Belgium)
National Artistes:
Richard David Tholoor, Sonali Kunmun Das, Ranjani Venkatesan, Rishikesh Chabria, Suman and Santosh, Peddo Sovit and Satyaki, Sameer and Shenny Sachdeva, Yavit and Titil Bhattacharya, Jose and Neel Ak Shi, Awadhesh
Introducing Artistes:
Elvis Mascarenhas, Namrata Witke, Nakul Ashok Ghanekar, Adiseshan Prithvi, Nilesh Waman, Abhishek Soman, Megha Khatri
About LRDA
Latino Rhythms Dance Academy (LRDA)  founded by John Anthony, is a Bangalore-based a Latin dance academy that has taught some 5,000 students over the past eight years. John also hosts Asia's largest dance congress, India International Dance Congress, (IIDC) every year for the last four years.
GILF Facebook Page: https://www.facebook.com/GoaInternationalLatinFestival?fref=ts
Lets hear now from some of this year's participants.
Do you see Latin dance music coming up in India? 
Dj Cisko– Absolutely! India has a tradition of dance. So they have it in their blood.
Troy Anthony – In the USA, if you turn on your TV … You don't see much dancing. Here you turn your TV and you see either cricket or dancing, so I think the people here in India are very alive. They feel the dance, they accept the dance.
Do you have any messages for young people who want to become DJs?
Dj Cisko – I don't think that there is a school for DJing. You have to feel it and like it.
Troy Anthony – You should study and you should know every artist you play. You should know who they are.
And here's what GILF creator John Anthony had to say:
My USP has been that in every festival that I do there has to be something new. The first thing new is there has to be new artists. We have three pool parties this time, starting from tomorrow afternoon at 4 o'clock. Every day we have a pool jam.
Every night is a theme night. Tomorrow's theme is Blue. On Saturday there is a dress code so for women it's hot pants and for men it's hats. Sunday  is a Hawaiian theme so you'll wear floral …
We have created three stages, so there is a performance happening at one stage, with no formal seating so people can stand or sit down and watch the show. The second show is on the next stage and the third show is on the third stage, so that's a new thing in production that we have introduced this year. All these aspects are new to the festival.