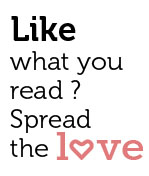 Share
Goa is one of India's most friendly destinations. So why all the whispering?
The Goan businessman seldom discusses his sexuality, but he is certain his family and friends know that he is gay.
"I mean, let's face it. No one is a fool these days. I am 42, still not married, and always in the company of young good-looking men. I don't need to spell it out!"
Being gay in Goa is not a particularly easy thing for him or the other tens of thousands of homosexuals in the state. Treatment and attitudes range from tolerant to insensitive to downright cruel.
And yet Goa is one of the more gay friendly destinations of India – with a booming business in gay tourism, a number of gay friendly clubs and beaches, and an overall attitude of openness not often seen in other states.
Still, a number of watering holes where gays enjoyed themselves without feeling isolated or judged have shut down. And gays in Goa today are reluctant to talk openly about the beaches and pubs they frequent, for fear those places would meet the same fate as hotspots like Eden and Paradise.
"Eden was this beautiful place started by an English gay couple … But one fine day, we heard news about some people opposing Eden and out of the blue, the next thing we know is that it was shut down. Soon after, Paradise closed too," says 54-year-old Joe, who like many interviewed for this article did not want his real name used.
With his favourite hang-outs closed, and disappointed with the few gay joints that must operate secretly and under constant threat of closure by homophobic opponents, Joe now relies on the Internet to find men to date.
"There are sites like ManJam, Gaydar, Planet Romeo… They have these huge listings about what's happening in town, including gay parties and get-togethers. I look these sites up and get in touch with someone if I like," he says.
So, what are gay parties like?
"Oh, they are mostly very private affairs, and like any other Indian gathering with lots to eat and drink. There's nothing shady about our parties, if that is what you want to ask. We just meet and talk, and catch up," Joe says. He says gay tourism to Goa is booming.
Yet the beaches and pubs that thrive on pink tourism mostly do so on the sly. Beaches like Palolem, Vagator, Arambol and Ashwem are known to be gay friendly. Clubs, shacks, resorts and other hotspots popular with the general public – places like Tito's, Capetown, Curlies, Sunset Beach Shack, Paradise Village Resort and the Anjuna Flea Market – are often frequented by gays as well.
The website gopink.asia posts a 10-day itinerary for gays visiting Goa which promises tea-dances, swimwear competitions, hang-outs and open-air parties at Arambol , Vagator and Palolem, plus a mega Saturday night get-together with "pink groups from Mumbai and Bangalore." Joe's friend Jack (also not his real name) says Goa could cash in on pink tourism a lot more if it were to become a little more open like Morocco or Thailand.
Indeed, a day after dailies flashed the news that Goa's tourism director, Swapnil Naik, had announced plans to attract LGBT (Lesbian-Gay-Bisexual & Transgender) tourism to the state, Hindu groups lodged a complaint with police, the Roman Catholic Church raised a cry and the "Goa International Travel Mart 2011" had to promptly take back its pink promise.
The gay scene, though thriving, was again wrapped in a cloak of secrecy.
So, on the one hand there are still wild gay beach parties that fetch nice chunks of cash for swanky pubs as well as grungy beach shacks. And on the other hand, there are locals who refuse to accept gays, even home-grown Goans, in their neighbourhood.
In his book, The Green Room, fashion designer Wendell Rodricks talks about the prevalent stereotypes people have about gay men. He says, "I suppose they imagine we have horns and a tail. We don't. And we don't bite either."
Take Joe, for example, whom even well-educated people sometimes dismiss as some kind of freak. He is a well-off business manager in a big corporate firm, earns a lot of money and loves the good life. But in spite of all this, he endures hushed-up commentary, smirks and snickering almost every day.
"See, there are these perfectly handsome, manly gay guys who have no problem at all. Then, there are those somewhere in the middle, who can manage to pass off as straight with some effort. And then, there are people like me: Completely effeminate. One look, and you know who I am," says Joe.
Joe says his father "just couldn't stand me."
"He called me a purple pussycat. A pansy, a patsy… Can you believe how horrible I must have felt?" asks Joe.  "When I used my mother's fragrances, father would mock, say, 'Be a man, use an aftershave for God's sake!'"
When Joe talks about his father, his otherwise polite voice takes on a tense, vehement edge. But he found refuge in the nurturing embrace of his mother, who died in 2009, and Joe softens up when he speaks of her.
"When I used to come home crying from school, she would shout at me. 'Face it! Learn to face it, son. If they can't accept you the way you are, it's their fault, not yours. Don't cry like that, you are as perfect as God wanted you to be,'" recalls Joe, as if he has memorized his mother's words to give him strength all these years.
Another gay man who I'll call Alex blames the "hypocritical and highly indoctrinated Goan society" for making life difficult for homosexuals.
"You can afford to come out in the open only if you are Wendell Rodricks. This is not to say anything about Wendell. He's an amazing guy who has achieved so much. But the Goan society, it will respect and even praise Wendell on the one hand and at once harass a young gay village clerk to tears."
Wendell Rodricks, Goa's most famous gay son, has been out of town and could not be reached for comment.
Jack, who has a plush 2-bedroom apartment in Porvorim, requested that Streets withhold the names of some popular gay friendly clubs in the Candolim belt, in case he had inadvertently mentioned them. (He hadn't.)
"It just might work against us, you know. As it is there are so few joints where we can meet, and we fear if the names of these places are out in the open, people might just go and ransack them. They have muscle power, they could do anything…"
An interesting question amidst all this is how lesbians manage in Goa. There's no open lesbian scene to speak of, and Jack believes it must be "100 times more difficult for the lesbians" than it is for men to come out of the closet.
"The society expects them to get married and as soon as they are married, the society expects them to have kids. I can't even imagine their plight," Jack says.
Mayesh Govekar, who manages an HIV-intervention program for gays for a Panjim-based NGO called Darpan-Goa, reveals that while 623 gay men are registered with his organization, he knows only six lesbians personally, and, they are still in the closet.
Mayesh says the oldest of the six lesbians is a 48-year-old unmarried woman who has a steady partner, though they don't live together. The others are either married or are being forced to marry, he reveals.
Another NGO that provides emotional support to gays in Goa is called Rishta. Of course many gays do not register with any NGO, and precise figures on the number of gays in Goa are not available.
Joe spends a lot of his spare time volunteering for Rishta.
His mother told him he's as "perfect as God wanted you to be," but that kind of compassion has been largely absent among Goa's religious institutions.
At Bishop's House in Altinho, a calm and polite Father Francis Caldeira explains the church's view on homosexuality. He says the official position based on Scripture is that God created the man and the woman for a reason, and that the homosexual relationship closes the possibility of new life.
"We must respect the homosexual person. It is homosexuality that the church cannot accept. Those are two different things," says Father Caldeira.
He mentions the 'pastoral care' that the church provides homosexuals.
"When they come to confess in the light of the scriptures, and in the light of the passion and death of Jesus, we try to help and call them to repentance," he says.
But doesn't calling them to "repentance" make them feel guilty about their natural tendencies, I ask?
"Suppose a robber robs, won't you call him to repentance?"
"But, how can you compare a robber with a homosexual who might be a perfectly compassionate, moral person?"
"Repentance is not to make them feel guilty, but to see things in a proper perspective," clarifies Father Caldeira.
The other major religions in Goa, Hinduism and Islam, aren't exactly gay friendly either, though Hinduism takes a somewhat more ambiguous approach.
The issue of homosexuality in Goa came to the fore in the 1980s when Goan Dominic D'Souza, a national swimming champion, died of AIDS after being forcibly "quarantined". As his death drew near, he became a social activist and founded the NGO Positive People, which still promotes HIV awareness. The 2005 Bollywood film, 'My Brother Nikhil', about a gay HIV-positive man, is said to be based on Dominic's life.
There's certainly a long way to go before gays win full acceptance in Goa. Research showing homosexuality is not a choice but a biological imperative may help the cause.
Alex says there's nothing to fear from gays, and that Goa will always still be Goa.
"Please keep your Sorpotel and Vindaloo recipes," he tells his fellow Goans. "But please also accept the new. Change will come!"