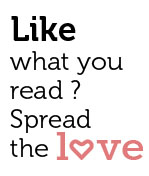 Share
The seventh edition of Goa Arts and Literature Festival is by far the biggest, broadest and most spectacular literary gathering to take place in Goa. From 8th to 12th December 2016 at the International Centre, Dona Paula, Goa.
Goa Arts and Literature Festival 2016 Inaugural Programme, OPEN AND FREE to all, will be held from 5.30 to 8.00 pm on Thursday, 8th December 2016 at Entertainment Society of Goa, Maquinez Palace Complex, Panjim – Goa
Goa Streets is proud to be Online Magazine Partner for this year's GALF!
"Over 75 writers, poets, journalists, publishers, musicians, and artists are arriving in the state to participate. They will be joined by as many local delegates. From the inaugural ceremony at Maquineze Palace (Panjim) at 5:30 pm on 8th, all through 11th December, GALF 2016 is a bonanza of exclusive book launches, panel discussions, conversations and readings" said Mr. Yatin Kakodkar, President of The International Centre Goa.
"There is special emphasis on children's reading at Goa Arts and Literature Festival 2016, which features several of the country's leading writer's for early readers and young adults: Samhita Arni, Jerry Pinto, Arshia Sattar and Mariam Karim-Ahlawat. The North-East is spectacularly represented with ten writers and poets from the region, plus exclusive performances at International Center Goa by Manipur folk-rock icons 'Imphal Talkies' (December 8; 8:30 pm) and award-winning rock legend, Lou Majaw (December 10, 8.00 pm). Three acclaimed writers from the Goan diaspora are returning to their homeland to launch their debut – Roanna Gonsalves (the Permanent Resident'), Cyprian Fernandes (Yesterday in Paradise') and Ryan Lobo (Mr. Iyer Goes to War)" said Mr. Vivek Menezes Curator GALF 2016.
"Regional languages are a main feature of Goa Arts and Literature Festival 2016. Marathi, Malayalam, Bangla, Asomiya, Kannada, Tamil, Odiya, Urdu and Dogri are well represented. The festival will host a series of panel discussions that consider the future of these languages in the internet age, featuring senior most writers across the spectrum including Ganesh Devy, Nabaneeta DevSen, Benyamin, Anubhav Tulasi and others. The Ambedkar lectures will again give Goa Arts and Literature Festival an angle to view the rest of the country, which is not always immediately apparent" said Damodar Mauzo Curator GALF 2016.
Vivek Menezes Curator GALF, Yatin Kakodkar, President of ICG & Damodar Mauzo Curator GALF 2016.
Since its inception, Goa Arts and Literature Festival has distinguished itself as the leading poet's festival in the subcontinent. That legacy continues in 2016 with the greatest line-up yet: Edwin Thumboo (Singapore), Landeg White (Wales), Angelica Freitas (Brazil), K. Satchidanandan, Ranjit Hoskote, Mamang Dai, Nabina Das and Mustansir Dalvi. Goa's own Manohar Shetty will read from his new book, and 86-year-old Bombay icon Gerson da Cunha will make his Litfest debut.
Other exciting book launches are by Goa's own Mahableshwar Sail (YugSanvar / Age of Frenzy, translated by Vidya Pai) and Jayanti Naik (Salt of the Earth, translated by Augusto Pinto), and Vincy Quadros, as well as other books in both Konkani and English. The great, award-winning food writer Naomi Duguid will showcase her new book on Persian cuisines. Margaret Alva will release her memoir, 'Courage & Commitment'.  There will be unique panel discussions of the new translation of U. R. Ananthamurthy's 'Bara'. Superb new books on Goan master artist, Vasudeo Gaitonde will be presented by Meera Menezes and Bodhana publications.
As with previous editions, Goa Arts and Literature Festival 2016 has special focus on the most important books, ideas and writers of the moment: Josy Joseph (A feats of volmes), Nandini Sundar (The Burning Forest), Rana Ayyub (Gujarat Files) and Karan Mahajan (The Association of Small Bombs). Brilliant reporter Tim Judah will share his experience covering the rise of Trump. Dr. Faisal Devji will delve into the challenges and opportunities for India in a rapidly changing world order.
Goa Arts & Literature Festival (GALF) 2016 is conceptualised, organised and hosted by The International Centre Goa in association with Goa Writers Group; Ministry of Culture, Government of India; North Eastern Council, Ministry of Development of North Eastern Region, Shillong Meghalaya and The Directorate of Art and Culture, Government of Goa.
Goa Arts & Literature Festival (GALF) 2016 will showcase and highlight writers and poets from a wide range of languages: Hindi, Urdu, Kannada, Malayalam, Tamil and Bengali. As always, there will be considerable focus on the languages most used in Goa: Konkani, Marathi, English and Portuguese. Besides India and Goa there will be authors, poets and artists from 7 countries including Portugal, Bangladesh, USA, UK, Australia, Singapore and Canada.
Goa Arts & Literature Festival (GALF) 2016 will have a prime focus on Art, Poetry and Literature from North East States of India. There will be an exclusive pavilion under the aegis of North Eastern Council, Ministry of Development of North Eastern Region. This will include a special stage dedicated for readings and discussions from a delegation of eminent writers, artists, musicians and poets from Assam, Meghalaya, Nagaland, Tripura, Arunachal Pradesh and other north eastern states.  The inaugural evening will feature a performance by  Manipur based folk rock band, ImphalTalkies.GALF 2016 will honour the reluctant Nobel Prize winner for Literature, Bob Dylan, with a concert headlined by his greatest fan in India, the legendary rock musician for Meghalaya – Lou Majaw.
Goa Arts & Literature Festival (GALF) 2016 will feature prominent book releases including Courage & Commitment – An Autobiography by Former Governor & Union Minister Smt. Margaret Alva. Other highlight launches will be books by Australians of Goan origin namely RoannaGonsalves and Cyprian Fernandes; and a host of book releases by Goa based authors Bina Nayak, Hema Myer Sood, Odette Mascarenhas, Kiran Budkuley, Ivan Arthur, Manohar Shetty, Aloysius D'souza, Fernando Jorge Colaco and Jayanti Naik.
This edition will yet again host Dr. Ambedkar Memorial Lectures; this year's speakers will be Pondicherry based Dr. Aloysius. G and Mumbai based Advocate Suresh Mane.
Besides there will also be display of unique artworks by Delhi based photographer – blogger Mayank Soofi and paintings by Goa based artists lead by Rajesh Salgaonkar. There will also be lot of excitement at the festival lawns featuring Open Sky Slam, an art community based in Bangalore that will showcase an open mic of poetry, music, theater, dance, stand-up comedy and magic. GALF 2016 will have a special focus for children, and school and college students. Leading authors for young people – SamhitaArni, GeetaDharmarajan – will be available in specifically tailored programmes that will be accessible to the youngest visitors.
Inaugural Programme :
Goa Arts and Literature Festival 2016 Inaugural Programme will be at 5.30 to 8.00 pm on Thursday, 8th December 2016 at Entertainment Society of Goa, Maquinez Palace Complex, Panaji – Goa 
Keynote Addresses will be by: Ms. P. Sivakami acclaimed writer and activist and Mr. Jorge Barreto Xavier former Secretary of State for Culture, Portugal
P.Sivakami is a prolific and a well known Tamil writer. She has authored five novels , more than hundred short stories ,essays and poems. Several of her works have been translated into English and published by leading publishers. Formerly in the IAS, she took voluntary retirement in 2008 to work for the poor and disadvantaged sections of the society. She is an activist and her areas of activism are towards the upliftment and empowerment of dalits, women, tribes and transgender. She edits a literary magazine titled Pudhiya Kodangi from 1995 for the benefit of the subaltern and runs a political party by name Samuga Samatua Padai from 2009.
                                          Jorge Barreto Xavier
Jorge Barreto Xavier was born in Goa, India, in 1965. In 1970, he moved with his parents and siblings to Guarda, a town in Northern Portugal, where he lived until 1984. It was at that time that he began to form the perspectives that guide him till today : work to build a citizens' society; belief in the value of Man and of every man and woman; choice of the social and cultural areas as a standing point for my public action. After completing secondary education, he moved to Lisbon in 1984 to study Law. In 1986, when Xavier was 20 years old, he founded the Portuguese Club of Arts and Ideas, which became the largest Portuguese non profit organization supporting young artists. In 1987, he coordinated the I Portuguese Arts and Ideas Show. The show gave rise to a series of annual competitions that included: New Values of Culture (1988), Culture and Development (1989 and 1990), and Young Artists (1990-2012). In 1992, he created the Paideia program – art in secondary schools – which ran in 180 schools throughout the country until 1997. In 1998, he created the Common Place, Center for Art Experimentation (the most important at that time in Portugal and one of the largest in Europe), at the Gun Powder Factory of Barcarena, in Oeiras, which he ran for about four years, until January 2003. In 2003, he became deputy mayor of the City Council of Oeiras, with responsibility for Culture, Youth, and Consumer Protection. During this period, he also coordinated the inter-ministerial working group for Education and Culture for the Portuguese Government. From 2006 to 2008, he coordinated the Rehabilitation through Art Project for the CalousteGulbenkian Foundation. In April 2008 he was appointed director-general of the arts at the Ministry of Culture, a role which he occupied until July 2010. In November 2010, he became a member of the Council of the Department of Communication and Arts at the University of Aveiro, and in April 2011 he started collaborating with the Choices Program of the High Commissioner for Immigration and Intercultural Dialogue (ACIDI). In September 2011, he became an invited assistant professor at ISCTE-Lisbon University Institute, where teaching Public Policy of Culture and Management of Creative Industries and writing his PhD on Public Policy. In October 2012 he accepted the invitation of the Prime Minister of Portugal, to work directly with him as Secretary of State for Culture what he has done until October 2015 (the term of the Government). In 2016, he is back to Lisbon University Institute, to teach, to write his PhD thesis and creating a new initiative, the Programme on Culture, Development and Society.
Poetry reading by Prof. Landeg White
Exclusive book launch: "The Permanent Resident" by Ms. Roanna Gonsalves at the hands of award-winning writer Mr. Jerry Pinto
Flash Point 2016: "What Now in Trump's World" by Dr. Faisal Devji and Mr. Ben Judah in conversation
Unveiling of the official Goa Arts and Literature Festival 2016 artwork by Padma Shri award-winning artist, Mr. Laxman Pai
The day long festival sessions will be held at The International Centre Goa, Dona Paula on 9, 10 & 11 December. Entry to all programmes is free and open to general public. For regular festival updates and registration visit www.goaartlitfest.com
Faisal Devji is Reader in Indian History at the University of Oxford and Fellow of St. Antony's College. He is the author of four books, Landscapes of the Jihad (2005), The Terrorist in Search of Humanity (2009), The Impossible Indian: Gandhi and the Temptation of Violence (2012) and Muslim Zion: Pakistan as a Political Idea (2013).
Landeg White works in retirement in Portugal. His books range between literary criticism, history, ethography, fiction, and  nine collections of poetry, most recently Living in the Delta: New & Collected Poems, 2015.  His verse translation of The Lusíads (Oxford World's Classics) won the TLS translation prize for 1998. His verse translation of The Collected Lyric Poems of Camões (Princeton) appeared in  2008. (www.landegwhite.com)
Roanna Gonsalves came to Australia as an international student from India. Some years on she became a citizen and a recipient of the Prime Minister's Australia Asia Endeavour Award. The Permanent Resident  is her first book and will be exclusively released at the inaugural evening of GALF 2016. She can be found at roannagonsalves.com.au and @roannagonsalves
Hansda Sowvendra Shekhar lives and works in Jharkhand. His novel, "The Mysterious Ailment Of Rupi Baskey", won the Sahitya Akademi Yuva Puraskar 2015, while his collection of short stories, "The Adivasi Will Not Dance", was launched at the GALF 2015. His next novel, "A Memorial", is forthcoming in 2017.
Satchidanandan is a Malayalam poet and playwright, bilingual critic, translator and editor. His collected poems  in Malayalam(  Kavitakal, 1965-2015, DC Books ) and Selected Poems in English ( The Missing Rib, Poetrywalla)were published in 2016.His translations from world poetry has appeared in four volumes. He has four books in English  on Indian literature besides several volumes of essays in Malayalam and many edited volumes of prose and poetry. He has won 37 awards and honours  including Sahitya Akademi award and Knighthood from the Govt of Ital, was on the Ladbroke  list of Nobel probables in 2009 and  2011  and is a Fellow of the Kerala Sahitya Akademi and  was a National Fellow at  IIAS, Shimla. (For more  details see entry on K. Satchidanandan , Wikipedia)
More profiles at : http://www.goaartlitfest.com/galf2016/speakers2016.php#
GALF 2016- 8th to 12th December 2016
Book launches:
Mahabaleshwar Sail: Yug Sanvar / Age of Frenzy (translated by Vidya Pai)
Jayanti Naik : Yesterday in Paradise
Roanna Gonsalves: The Permanent Resident
Ryan Lobo: Mr. Iyer goes to war
Arshia Sattar: Pampa Sutra
Young GALF (presented by Bookworm Goa)
Daily programme every morning 9/10/11 December from 9:30-12:30
Featuring: Mayank Austen Soofi, SamhitaArni, Jerry Pinto, Arshia Sattar, Rochelle Potkar, Mariam Karim-Ahlawat, Supriya Nair.
Multilingual GALF
Asomiya- UtpalBarua, Manikuntala Bhattacharya, AnubhavTulasi
Hindin- Geetanjalishree, Giriraj Kishore, Suresh Ritiparna
Urdu- ShafeyKidwai
Malayalam – K. Satchidanandan, Benyamin
Tamil- Sivakami
Bangla- NabaneetadevSen
Marathi- Jayprad Desai
Kannada-S.Diwakar, Vivekshanbag
Odiya – ManasMahapatra, SaibabaMahapatra
Portuguese- Antonio Lisboa Carvalho de Miranda, Jorge Barretto Xavier
Top Journalist @ GALF – 16
Josy Joseph- 'Feast of Vultures'
Rana Ayyub-'Gujarat Files'
Ben Judah-'This is London'
Supriya Nair- (ex-Caravan)
Meera Menezes (leading art critic)
Cyprian Fernandes (legend of African journalism)