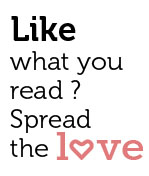 Share
Trainer, motivational speaker, master of ceremonies and guest faculty of Dempo College
Dr. Charlane Pereira e Rebello in conversation with the man of the hour
While attending a wedding reception, my husband Savio and I were coaxed to kiss the dance floor with our jiving steps by the bubbly master of ceremonies Allan Pinto, clad in a matching grey coat and hat.  We ended the night becoming friends and I was promised an interview.
His main philosophy is "Life is too short; make the best of it", which is probably why he dons various hats and utilizes every opportunity to hone his skills. After attaining a degree in Arts, Allan joined the hotel industry where he worked for three years, first as a management trainee with Hotel Fidalgo and then for Cidade de Goa Beach Resort as front office cashier.  He then opted to venture into the travel business and was a sales executive with Pan American World Airways for 5 years.  Next came a three-year stint as marketing manager with TNT Skypak Couriers. (Pan Am? Well, he is 53 years old!)
To brush up his skills, he attended Dale Carnegie's 'Train the Trainer' course in Mumbai, plus qualified as a Certified Prism Practitioner for Brain Mapping (using research on neuroscience and linking it graphically to brain activity). Allan has conducted several programmes on brain mapping and career guidance sessions for both the MES and Rosary Colleges.  At the Dempo College in Panjim, he conducts lectures in practical ethics, value education, presentation skills, oral communication, public speaking and etiquette. Allan believes that "the only way to teach is to make the subject matter fun to learn."
Magnum Adevents, a joint venture with two friends, is another feather in his cap. The company grew to become one of Goa's most successful advertising agencies within a span of just 3 years, after which, the firm decided to add event management to its portfolio. Today, Allan is a Life Member of the Indian Society for Training and Development, as well as the Goa Entertainment Association.
His role as MC includes handling a multitude of events, inclusing award ceremonies, official functions, gala entertainment evenings for regional heads at World Bank conferences, anniversary celebrations for D-Link, Christmas and New Year programmes for Radisson Hotel and fundraisers for the Rexband Concert in aid of Help & Help. He's also hosted programmes for children at the International Film Festival of India. Allan also travelled to Kuwait to host the Cupid's Night for the Navelim Youth Centre and handled corporate theme evenings for a host of companies, plus was flown to Sri Lanka for an event with Sanofi Aventis organized through Cox & Kings, Mumbai.
Having compered the opening and closing days of the Federation Cup at Fatorda, Allan is one of Goa's most sought after masters of ceremony with over 2000 weddings under his belt. Because of the various interesting experiences he's had in the entertainment industry, Allan feels "every day is a new day. Earlier, people did not want to do anything different. They would prefer to stick with a traditional theme but now, they expect and look forward to trying something different."  Currently, he handles over one hundred weddings annually.
Another role has been that of a television anchor on HCN for a talk show titled 'ICONS' featuring ordinary people who have led extraordinary lives, as well as for the 'Gazali' show on Prudent Media.  Allan has also conducted team building and training programmes on attitude, interpersonal skills, soft skills for school teachers, banks, multi-national companies etc. "I started by giving motivational talks for church groups – youth and senior citizens – and have now moved on to all age-groups where I customize courses depending on the needs of the client."
Allan operates from his home in Caranzalem. He says taking up the mike was "probably the best move I've ever made."  He still remembers his first job as an MC about 25 years ago for a small wedding in Santa Cruz with Cascades as the band. Today, his daily schedule revolves around preparing lectures for college classes in the mornings, and then devoting the evenings to weddings and events.
Mahatma Gandhi is his chosen role model in life. His advice to the youth of today: "Never settle for anything mediocre. Aspire to be the best at whatever you choose to do!"