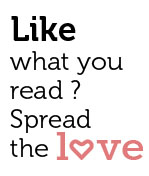 Share
Trailblazers of Goa: Passionate People Who Make A Difference
His Stunning Voice Can Transport You To Another world. So Why Is Vamsee Krishna So Unhappy?
EDITOR'S NOTE: The Goa Streets series, "Trailblazers of Goa: Passionate People Who Make A Difference" features photos and interviews with those who break convention, obliterate barriers, seize new opportunities and inspire the best in us. We have asked each of our Trailblazers the exact same questions about their lives and hopes for Goa (see bottom of this story). This week's Trailblazer is Vamsee Krishna, whose golden voice has been wowing Goan audiences for years. His name Vamsee means flute, and indeed he is an outstanding flautist and player of several other instruments. Trailblazers of Goa pictures have been taken by noted photographer Eugen Hanley, with words by long-time writer and world traveller Hilary Lapedis.
If you have eaten in one of Goa's live music restaurants like Café Fiori, Bora Bora or Mustard or been to the Serendipity festival or attended any number of corporate events in Goa, it is likely that Vamsee Krishna, 33, and his band 'Demokracy' have entertained you. Front man, guitarist, flautist and consummate loop-meister, hard-working Krishna oozes charisma. His breathy voice is as velvety as Sting's and as versatile as James Brown's, and to hear him sing is to be transported to another universe. We are not alone in considering him to be the finest singer in Goa, and one of the best in the country. Whether growling on a Frank Zappa track, or sweetly rendering Steely Dan, Krishna never disappoints. So, why then does he describe himself as "singing furniture"?
Because so many of his listeners don't give a damn.
It's a truism that is shared by so many musicians trying to make a living out of performance: how to balance putting food on the table whilst still maintaining musical integrity.Goa lacks a dedicated live rock music venue where audiences flock to hear talented musicians. Instead what we have is the band as background music as people eat and socialize. One restaurant review on 'Trip advisor', while praising the food at the venue at which Demokracy was playing says, "…Don't go on a music night if you want to chat". So when Krishna describes himself as a "musical prostitute", his bitterness is palpable.
Hyderabad-born Krishna made the move to Goa only four years ago. By that time he was already an accomplished musician. Early in his career he set up musical camps for college students in Hyderabad and at one point was offered a job as musical director on Tollywood movies (in the Telugu language). Krishna was the front man for Heavy Metal bands and ruefully recalls his days of stage diving. Not much call for that talent in Goa's restaurants! Still, the lure of Goa proved too tempting to resist. Krishna says he made "an impulsive move to get out of Hyderabad. Put my guitars, clothes, beat up PC and my l'il canine friend Eva in an Innova and move to Goa."
A dropout of several colleges, Krishna credits his move from simply vocalist to multi-talented instrumentalist to a chance meeting with a harmonica performer on Hyderabad's Eat Street. Notably, he taught himself to play guitar, flute, harmonica and talk box, and now he plays them all in any one gig. When gigging solo, his use of the loop machine is magical, using up to five instruments. That's more than even Ed Sheeran! His repertoire is huge, "but my least favorite thing is when people ask me to sing something peppy or happy after me grueling through different genres and emotions. As if all I do is sing depressing tunes."
Krishna's performances are anything but depressing. He may no longer crowd surf but he, both as a solo artist and with his band Demokracy, rocks every room he plays. His constant self-reflection on his place in the musical world and less than cheery outlook about the business give him a Kurt Kobain-like melancholy that we can only hope doesn't hold him back. Krishna is pure gold and ripe for discovery. It is now up to him to recognize what others already see: a musician with the potential to become a household name around the world.
Krishna's ability to embody the voices and personalities of famous artists is extraordinary, with each rendition featuring a particular Krishna spin. Best of all, of course, is his original music, even if it remains under-appreciated.
"I have been taking gigs where I have at least over 50 percent freedom of choice of songs," he says. However, he laments that "people aren't open to tunes they haven't heard" and "ignore so many songs which I feel deserve more air time."
So, please remember this. Musicians aren't just 'singing furniture'. Maybe it's time for us tochallenge ourselves as listeners rather than taking the cosy and familiar route. "Everytime I say thank you after a song, I do mean it. Even if it was just a waiter who liked this random song he never heard before". Thank you, Vamsee Krishna. Not only for your sublime voice, but for your humility and ability to bring us to another place.
Krishna, you are a trailblazer and you rock!
What inspires you about Goa?
Nature and the waters constant metronome and drone sounds.
If you could become King or Queen of Goa, what would you change about it?
To have a super active art council where every form of art is scouted and encouraged instead of just mainstream stuff. I see artists changing professions because of no work, which hurts.
If you could throw a party and invite any 5 people in the world, living or dead, who would they be?
1. Frank Zappa because he is my hero.
2. Miike Takashi san because I want to make movies like him.
3. Nina Simone because of that voice musicality and persona.
4. Jacob Collier because he is the best thing that's happened to the world right now.
5. Esperanza Spalding because of that amazing music voice, bass playing and mostly that sexy afro she's got.
What drives you in life?
A belief in evolution to be better
What are your hopes and dreams for Goa?
Right now, to find a house within a non-mainstream musician's budget, a compound so (my dog) Eva can run free and I can record peacefully without voltage problems. Got to keep it real!
Please tell us a secret or some secrets about yourself?
I make up stories about movies that don't exist and have narrated imaginary movie stories to friends and convinced them that they were real movies.
To hear Vamsee Krishna's gorgeous music, click here
To read about our previous Trailblazers, click below.
Maria Isabel de Santa Rita Vas
Photographs Copyright Eugen Hanley