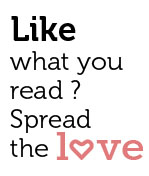 Share
Triumph of A Literary Spirit
She loves writing and has penned several books, symptoms despite suffering from cerebral palsy. Dr. Charlane Pereira e Rebello chats with 36 year old Frederika from Panjim. Determined, positive, fun loving and caring …That's Frederika for you!
"Life is what you make of yourself and what circumstances make of you," proclaims young Frederika. Being born with cerebral palsy did not stop this talented writer from doing exactly what she loves.
Cerebral palsy is a group of permanent movement disorders that include poor coordination, stiff muscles, weak muscles, and tremors. Frederika's mobility is restricted and she has to move about in a wheel chair. "I am not handicapped," she says, "I am differently abled. I just need to be aided in everything physical."
"Being differently abled is not easy," she continues. "But it is a part of my life and I treat it that way. Not being able to move on my own does gets to me. At times, I do feel bitter about it. But in the end, this is how it is and I depend on others to take me around. My parents are my huge pillars of support. We all have our low moments. I fight my blues by picturing the best moments that I know I can have … the moments that are just waiting for me."
Despite the odds, she passed her tenth standard from People's High School, Panjim in 1996. This determined young woman has penned four books, and many more are in the offing. The first book was a collection of poems titled 'The Portrait,' published in 1998. A fantasy story for kids followed – 'The Pepperns and Wars of the Mind' (2003). It tells of how a positive attitude and a smile can conquer evil and sorrow.
2014 was a very good year for Frederika. Two more of her books were released: 'Unforgotten,' a love story for young adults. The other is 'Stories In Rhyme' – a book of verse for children. It features original fairy tales with sketches drawn by artist Justin Lobo. She also has a couple of books that are yet to be published.
"Writing is a passion and a hobby for me," she reflects. "I draw inspiration from life and the arts – music, writings, etc. I love J. R. R. Tolkien's books and also many others. I love reading different genres. So it is difficult to name any favourite book."
Her first book received warm praise from the late Dr. Abdul Kalam, the then President of India. She was also asked to recite from her book of poems in the Goa Legislative Assembly in his presence. This Goan braveheart uses the computer pretty well! She loves reading, writing, listening to music and painting on her PC.
She quips, "I cannot live without a challenge. My day begins with a thankful prayer after which I do some meaningful reading. I am also learning a language; a course that I have started via the cell phone. I chat with my friends and I am always on the lookout for inspiration. In the evenings, I relax and watch television."
She does not believe in the role model concept because "no one is perfect and to be a role model one has to be perfect." Expressing her dreams, Frederika smiles, "I have many dreams. I want to be a very well-known author and poet. I want to make my mark on the music scene as I also write lyrics. My parents have always been encouraging me to be the best that I can be. We have quite a few parent-daughter talks. I also have a few friends who are incredibly close to me."
She lives by her mantra, "Positivity is the way to success. Everything I do by myself is an achievement for me. Everything is a challenge. I feel shy when someone says, 'Oh! She is a writer.'"
"Spend more time exploring your talents," she advises the youth. "We all have talents. Life is one big opportunity. Grab it!"
Talent and an iron will has gotten this prolific lady quite far. As her writing skills evolve and mature, we can look forward to many more literary works from Frederika's pen.