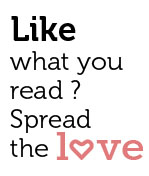 Share
Izgara Grill Is The Real Deal
Think of the Mediterranean Sea. Let the thought of the blissful breeze, viagra 100mg sparkling sea, and a voluptuous view move you. Need anything else? Someone to hold hands with as you gawk at the sunset, perhaps. And what about some delightful food reflecting the finest culinary traditions of Turkey, Morocco, Lebanon, and Greece? As fun as it would be to actually go there, you need not, because we have something right here in Goa that includes all of the above. You just have to substitute the word "Arabian" for "Mediterranean" in front of the word "Sea."
Enter Izgara Grill, the Meditteranean restaurant and bar at the new Acacia Hotel, located on the main Candolim strip. For true Mediterranean flavours with a unique and inspiring ambience, Izgara is wonderful option for lovers of food and good times in Goa.
Stepping out of the elevator on the fourth floor of the Acacia Hotel, I was generously exposed to the sea breeze coming from the west. An open terrace restaurant high enough for you to ignore the hustle of the Candolim beach belt and gaze right at the Arabian Sea is what you'll get at Izgara Grill.
As I sat on those beige chairs with turquoise cushions, the zest of the coal diffusing into the gentle breeze convinced me that I was on for a truly Mediterranean experience. To start off the culinary part of the experience, I laid my hands on the hummus marakeesh, freshly baked pita bread with hummus topped with green and black olives. The pita dough was coarse enough to make those little triangular pieces of bread really pop while the hummus was very smooth with just the right amount of tahini in it.  What really amazedwas that despite the smooth hummus texture, I could taste granules of fried sesame, meaning that the tahini was also prepared fresh.
Next up
was 'Kisir', an originally Turkish salad tossed in bulgur (cracked wheat), sweet pepper paste and finely chopped vegetables. It contained the acidity of lime juice, richness of virgin olive oil, and freshness of Italian parsley, all at the same time. Talking of Turkish delights, it was time for some savoury lamb offerings. Kebbeh Milki, a Lebanese delicacy, awaited. The simplest of lamb recipes, Kebbeh Milki, also called Kibbeh Milk, is a surprising combination of milk and lamb broth. With seasoning as simple as dry mint and garlic, Kebbeh Milki's melt-in-your-mouth texture made it deliciously rich.
As I sat
and gazed at the palms dancing with the wind right before the land hits the sea, I sat in anticipation of what was to come. And there it was, plated to excellence, another popular Turkish snack called Muska Boregi. It took me by surprise since it is traditionally stuffed with spinach. These deep fried pastry pockets, however, were interestingly filled with feta cheese, olives and fresh parsley. The flavours that were so well blended together were further complemented by the perfectly done pastry pocket, which was crisp at the surface while soft inside.
Moving on from the starters, it was time to have some of the best chicken soup I HAD EVER TASTED! Sehriyeli Tavuk Corbasi, originally Turkish chicken soup prepared in vermicelli, was the breakthrough dish of the evening. Subtly flavoured chicken stock with a hint of garlic and pepper was held together by the vermicelli soaked in it. Another draw was the way it was plated. A blob of crispy fried vermicelli balanced on a slice of garlic toast, further balanced on a chunk of chicken, kept the excitement levels up.
The main courses were an exercise in heightened taste. I sampled the Tavuk Izgara, grilled chicken thighs marinated with cumin, garlic, yogurt, and paprika-based paste served with French fries. Seasoned with lemon juice, the tender and juicy chicken upheld all the flavours perfectly, including the smoky tang from the coal.
Baklava
Soon enough it was time for dessert, and guess what? There was Baklava. One of the most varied desserts served in the Mediterranean belt, the Baklava here was of a rather Turkish variation. Three layers of pastry sheets sandwiching a variety of roasted nuts held together with caramel syrup crumbled with every bite. It was so eccentric that my mouth still waters writing about it.
Believe me. It is well worth taking this culinary expedition to the Mediterranean. Especially when all you have to do is drive to Candolim.
Meal for two Rs.1500/-
Timing: 5pm onwards
Contact No. 0832-2489361
Rooftop Restaurant, Acacia Hotel, 586/A, 4th Floor, Sequeira, Vaddo, Candolim.
(Also look out for E.A.T., Acacia's multi-cuisine restaurant that is now introducing Thai food to its repertoire, replete with a chef from Thailand itself. On the grounds of the hotel as well is Masala Art, with Awadhi cuisine for those inclined toward North Indian offerings. The food here, like its sister restaurants, is delicious.)