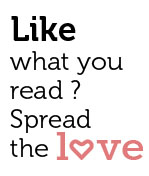 Share
Imagine you want a day out on a beach in Goa, but you can't step out of your wheelchair. Not much you can do about it right?
Well, it took the persistence of one organisation for the disabled in Goa to ensure that all the venues at the International Film festival of India (IFFI) were made disabled friendly.
At a time when the United Nations (UN) is proposing a codification of international standards for treatment of people affected by disability and an increasing number of voices rooting for making public places disabled friendly, Goa Streets gives you a factsheet as well as an insight into what physically disabled persons in Goa can do to get things going for them.
Goa's total disabled population
Nearly 22,000 (National Sample Survey 2002) out of which 4,910 are mobility impaired.
Special laws for persons with disabilities:
All the persons in the country are entitled to equal rights and equal protection of laws under Article 21 of the Constitution of India. This also applies to persons with disabilities. In exercise of this right, at any time, a disabled person can approach the court if he faces any unreasonable discrimination based on his disability.
The Constitution, however, permits positive discrimination and hence special laws can be passed for creating rights and reservations in favour of disabled persons, to enable them to bridge the gap with the non-disabled.
The 'special laws' for disabled persons are:
The Persons with Disabilities (Equal Opportunities, Protection of Rights and Full Participation) Act, 1995 (in short, referred to as 'Disabilities Act' or 'the Act' hereinafter)
The National Trust for Welfare of Persons with Autism, Cerebral Palsy, Mental Retardation and Multiple Disabilities Act, 1999
Rehabilitation Council of India Act, 1992
Mental Health Act, 1987
United Nations Convention on Rights of Persons with Disabilities 2008
Below listed are NGOs and government agencies involved in dealing with individuals with disability.
St. Francis Xavier Education cum Vocational Centre for the Handicapped
Kadamba Rd, Bainguinum
2284838
Email: caritas@caritasgoa.org
www.caritasgoa.org
Lokvishwas School for the Handicapped
Shantadurga Krupashram, Kapileshwari, Dhavli, Ponda, Goa
2314894
Email: lokpra@sancharnet.in
www.lokvishwas.org
Disability Rights Association of Goa (DRAG)
Opp. Head Post Office, Panjim
2427160
Email: drag.goa@gmail.com
www.disabilitygoa.org
Special Olympics Bharat (Goa Branch)
Jairam Complex, Building 'A', 5th Floor, Neuginagar, Panjim
2423442
Email: victorvaz@gamail.com
www.specialolympicsbharatgoa.org
Goa Paralympic Association
Nageshi, Ponda, Goa
9422970919
Email: goaparaass@gmail.com
Sanjay School and Sanjeevani School
Porvorim, Bardez
2412880