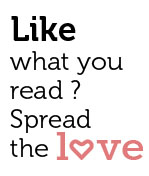 Share
If I were to strain my brain to think of a likely candidate to further the cause of cheerleading in India, at the very bottom of my list would be state president of the Congress party Subhash Shirodkar.
In his 60s, and the moustached Shirodkar parts his oiled hair carefully and looks like a modest mannered school teacher nearing retirement.  He invariably picks drab colours for his wardrobe, characterized by a preference for safari suits (a better-off extinct 70s fashion that betrays no "retro" hip on Shirodkar's short frame) and is overshadowed completely by his much larger party counterparts.
Quite the contrast to the bouncy and colourful pom-pom wielding dynamos who bob, weave and twist their way to cheers during small breaks at sporting events.
Talk of cheerleading, a concept which was recently introduced to millions of Indian cricket lovers by the organisers of a popular cricket league tournament, and Shirodkar cannot hold back his excitement.
Where others think 'sexy' at the mention of the word 'cheerleader', Shirodkar, as the head of the Cheerleading Foundation of India, has a more mundane take.
"I love gymnastics and cheerleading is much more than just girls dancing with a skimpy dress code. It's a heady combo of aerobics, dance and gymnastics," Shirodkar told Streets.
Shirodkar is a veteran politician. In public life for over 30 years, Shirodkar has been an elected legislator for several five year terms. He has also been a minister for over a decade and runs several educational institutions in Shiroda, a village 35 kms from the capital.
The Congress president credits an old academic, whom he referred to as Professor Gomes, for introducing him to the sport of cheerleading some years back.
"Professor Gomes regularly attended cheerleading championships in the United States. It was he who got me involved in organising and promoting this sport in Goa and India," Shirodkar said, adding that he had introduced the sport of gymnastics at educational institutions which he runs.
When I met Shirodkar, he was busy preparing for a "high level" delegation of U.S. officials who will be in India to attend the third national cheerleading championships, organised by the cheerleading foundation in Pune, in November.
Shirodkar says it's high time that conservative India accepts cheerleading as a sport and sheds the narrow-mindedness that looks down on it.
"It's more than just sexiness of the costume." The politician says there's no reason skimpy skirts can't be replace by Indian costumes like the sari and other classical dance attires, which could be incorporated into cheerleading routines.
To popularize the sport in India, Shirodkar is promoting cheerleading teams in schools and colleges, in addition to organizing teams to perform at big-ticket sports venues.
So if you happen to see the diminutive Subhash Shirodkar leading a pack of young cheerleaders at a sporting event, do not be surprised. In danger of losing his day job as state party president after leading a disastrous election campaign where his Congress party was routed, Shirodkar could use a little cheerleading himself.