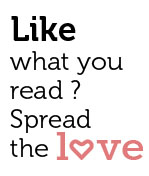 Share
Mika Singh 
Rewriting The Biggest Success Story
Microsoft VFest 2015- the ultimate youth festival came to an epic conclusion! MICROSOFT VFEST 2015 initiated by Channel V and energized by POND'S MEN bought together young talent from all over the country and provided them with the single biggest platform to Beat The Best. Post a successful selection process across major cities in the country, V-Fest was culminated at Baga Grounds, site Goa. The winners of VFest will get a unique opportunity to pursue their passion which includes internships, scholarships, prizes in cash & kind.
With over 30 categories ranging from sports, art, literature, music, dance, theatre, fashion & more this was indeed the biggest youth festival. Apart from the thrilling finale the event was packed with workshops, seminars, student activities & engagements. VFest also saw electrifying performances by renowned artists like Bollywood heartthrobs Varun Dhawan and Ayshmann Khurrana,  Singing superstar Mika Singh, DJ Suketu, popular alternative rock / rap rock Underground Authority, Indian female playback singer Shilpa Rao. India's biggest youth festival was promoted via a robust 360 degree marketing plan, reaching out to over 30 million people in the age group of15-25years.
Speaking on the event, Channel V, Official Spokesperson said " VFEST was initiated with an aim to present  the youth with a platform to battle it out and make their dreams turn into reality. Like every year, the response both in terms of  massive footfall and participants from all over the country has been stupendous. Our ultimate aim is to keep re-inventing the wheel to make VFEST the largest and most popular youth festival of the country and VFEST 2015 stands testimony to the fact"
Ayshmann Khurrana
Establishing itself as one of the most popular, attended and credible platforms, VFest has attracted not only college going youth but also sponsors who look to target the specific audience. The fifth edition of VFest recorded over  69325 footfall  for the grand finale and 1500 Finalists flown to Goa for the final showdown.
Crowed at Channel V Fest
Varun Dhawan
Note: The Corner is  a regular space where businesses, entrepreneurs and all others with noteworthy projects can 'Strut their stuff'