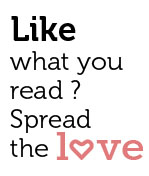 Share
The Goa Marriott Resort & Spa,located on the serene shores of Miramar,has been the leading name in the Goan hotel industry for decades.While often commended for their plush accommodation, boasting of 172 rooms and 8 suites with a divine view of the bay, their facilities include a tranquil on-site spa, a fully equipped gym and a pool that is simply to die for. While a hot favorite among vacationers the world over, those visiting the area for work or an event are usually bowled over by their 14,000 sq. ft. event space, complete with superior audio-visual and catering facilities. And as if this wasn't enough, the Marriott (Goa) is the ideal leisure destination for tourists and locals alike.
AZ.U.R. at The Marriott – Goa, known far and wide for its innovative cuisine and experience they offer, recently kicked off a 21-day burger extravaganza, from the 10th to the 31th of July. Come midday, the head chefs at the AZ.U.R. will be rolling out their signature burgers for patrons that can't seem to get enough of them.
These delicious burgers at the festival comes with a healthy share of the house salad and a side of fries with a unique dip. Also, if you so choose to go the extra mile, you can avail of their knockout burger-beer combo, wherein you can indulge in all the beer your heart desires to go with it.
For the vegetarians, chefs Pavan and Swarnendra have created and perfected an amalgamation of Mushroom and Cheese Burger, that melt in one's mouth while having a similar effect on their heart.The crumb-fried mushroom patty is as combination of finely chopped button mushrooms and English cheddar with hints of oregano and thyme. The gentle flavours of this burger with a double slice of cheese are perfectly complemented by the chilli flakes and cream infused spicy cheddar dip.
Staying with the vegetarians one can also find the Cottage Cheese burger. This captivating burger's crumb fried patty contains juicy, shredded paneer, seasoned with tamarind, coriander, and turmeric with dashes of jeera and red chilli. The bun and patty are perfectly balanced and brought together with greens like capsicum, zucchini making every bite reminiscent of a traditional paneer bhurji, which is exactly what Chef Pawan was hoping for. It comes with a freshly prepared mint and yoghurt chutney that rounds off and bring together all the flavour profiles.
If two vegetarian burgers wen't enough the Chef's at Marriot have added the fiery Veg Cutlet burger. Resembling a basic veg cutlet but Chef Pawan has drawn inspiration from Goan making this burger anything but simple. The patty is infused with creamy cheese, onion and lettuce between multi-grain buns. The vivacious rawa-fried patty is filled with bell peppers, diced carrots and cauliflower, beans, mashed potato and piri-piri masala, with a generous piri-piri dip, for those who like their burgers hot.
 Veg Cutlet burger
Moving onto the European flavour profile is the Panko Crumb Fish Burger. With a Focaccia bread accompanied by succulent zucchini, peppers, hint of pesto and caramelized onions awaits the perfectly cooked Red Snapper patty. The dip is not being ignored for this burger with a pesto mayo that is divine in crunch at the same time smooth to the taste.
The Oriental Style Smoked Lamb Burger's freshly prepared bun is infused with squid ink for colour making which makes it eye-catching and even more alluring to the dinner. Chef Pawan tell us "We have drawn inspiration from the Vietnamese Buncha and tried to infuse a full Asian profile into this burger". The patty uses lamb instead of pork, and is smoked for 20 minutes with charcoal, giving the meat a barbequed undertow. The balance of sweet, salt, sour is brought to you with pickled ginger,shallots, spring onions and a fried egg to top of it all. Following the Asian profile, the fries are parboiled with light soya and then deep fired, give them a unique dark colour to match the bun and served with finger licking Sriracha dip.
The Pulled Pork Burger, as the name suggests has a massive amount of soft pulled pork, nestled between Sage buns. The pork was intricately prepared by marinating it in honey overnight, allowing a sweet undercurrent that compliments the pork perfectly. With a wholegrain mustard dip that balances the both the patty and the fries this could be one of the best at the burger festival.
The Goa Marriott Burger, red and bold transforms the humble beef burger into an article of joy. This flagship burger that represents the Marriott use of red in their logo. While being a beef burger at heart, its rich patty consists of beef, grilled with a healthy amount of butter and topped with a strip of bacon and bun that uses beetroot extract to make it so red.
It would be unfair to describe the Marriott Burger & Beer Festival without giving adequate representation to the beers you can indulge in, while partaking of your favourite burgers at the venue. The beers on offer include a popular Goan favourite; Kingfisher. A notable alternative, however, is the local Craft beer that the Marriott have introduced into their menu. Coming in 2 variants these fine brews are a must-try at the festival. The Dark Ale is similar in appearance to a Stout, though it is very light and has hints of vanilla and a delicate coffee-like overtone. The Pale Ale has a more beer-like amber hue to it, and its citrus-like hints in the flavour will keep you guessing, glass after glass. As a final alternative, the festival includes the Hoegaarden beer combo, straight out of a Belgian monk's barrel, for a beer that goes with any and every burger you can imagine.
Oriental Style Smoked Lamb Burger