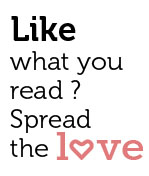 Share
A Joint Shore Bar/ Goa Streets Presentation – Don't Miss It! 
Internationally acclaimed Duo Coming to Goa This Week
Get ready to ROCK, Goa! DJ Hamza and Percussionist Manu Idhra, an internationally acclaimed duo from New Delhi and Portugal, are coming to Goa this week. Anjuna's legendary Shore Bar, in association with Goa Streets, presents this amazing, out-of-the-box act this Sunday, Oct. 27, featuring an extraordinary blend of House, Tech House, East-West Fusion and World Music. Yes, you read right. It's a DJ/Percussionist Duo, with Hamza behind the console and Manu Idhra behind five percussion instruments never before seen in India. It's all taking place at Shore Bar, right on the beach at Anjuna.
The duo has performed recently in Berlin, San Francisco, Portugal, Geneva and New York City.
For his part, Hamza has attained a reputation as a pioneer of the house scene in India and one of the more innovative and exciting up-and-coming
producers today. Hamza's diverse international sound is influenced by his strong musical background as well as growing up in India and traveling the world, living in Paris, Boston and New York. Exposure to renowned house DJs such as Terry Francis, Dave Mothersole, DJ Heather, and Danny Teneglia inspired Hamza to create his own electronic dance productions. Soon he found a unique style of house music combining deep, tribal, and funky sounds with strong world music influences.
Hamza and Manu perform house music with Latin percussion. They have had successful tours in Europe and India since 2009
and continue to rock audiences worldwide. Manu Idhra is a well-known percussionist from Portugal and has played with famous DJs such as Pig & Dan, Steve Lawler, DJ Chus and Bob Sinclair.
Hamza & Manu ldhra
Hamza is also a notable record producer with his own label, Wind Horse Records. A dozen releases have appeared thus far and the label's world-wide audience is growing fast. An EP recorded with David Hykes has been released, as well as Hamza EPs featuring fantastic world music artists such as Yungchen Lhamo of Real World Records and female Indian classical maestro Sunanda Sharma. Wind Horse will also be including remixes from highly regarded producers from the west like Presslaboys and Amit Shoham. In addition, Hamza has started working with labels outside of Wind Horse, contributing tracks and remixes for the likes of Kompakt, Open Bar, One Thirty, and Clubstar.
To help people keep up with all this musical activity, Hamza has launched the WHR Podcast Series which will feature a monthly mix from the headquarters of Wind Horse Records.
With his impressive list of past and upcoming projects as well as fiery worldwide DJ performances, Hamza has established himself as an important and influential talent. Through their inventive east-west fusions, Hamza and Manu are working to bring the world closer to their listeners, one beat at a time.
Don't miss the show this Sunday at Shore Bar. And be prepared to dance the night away!