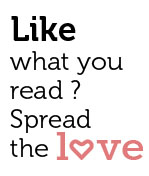 Share
Intelligent entrance lighting
Dreamy Horizons is a one-stop agency for all wedding planning solutions
Beach weddings have become popular worldwide and Goa is the most popular beach destination on India's 5000+ km coastline. Well priced rooms, quality service and exotic wedding experiences have made Goa the most preferred wedding destination. Sunset Getaways is a complete Destination Management Company (DMC), having a noted presence in events, tourism and boating. This gives them the edge to offer their clients a host of services, all under one roof, from transport and logistics, airport management and resort coordination to outdoor venue tie-ups.
A unique offering is that they're management partners with leading outdoor venues across Goa like SOMA. Their presence in events gives their clients access to the best in class outdoor venues in Goa. Some exotic outdoor venues they have managed for weddings are Rockfish, SOMA, Teso Waterfront, Zeebop, Marbella Beach Resort, Flor do Mar, amongst various others. It is noteworthy that they have been local partners with Sunburn Music Festival since 2008.
Sunset Getaways provides many services in-house such as staging, decor, sound, lights, and transportation. Being the only company in Goa to manage leading fashion events with celebrities like Carol Gracious, Sapna Khanna, Bhavna Sharma and Malini Ramani, their experience is extraordinarily wide, including shows for some of the biggest names in the fashion industry. Their strong presence in the corporate event market gave them a head start in their wedding management venture called Dreamy Horizons, Sunset Getaways' daughter company. Take a look at the cover of Goa Streets' current edition, and you will see a floral design displayed at the Park Hyatt Goa Resort & Spa that is a product of Dreamy Horizons. Not bad! They have managed some of the highest-end weddings ever to take place in Goa for celebs like Rohit Dhawan, the famous Hindi movie director and producer David Dhawan's son. For his wedding, Dreamy Horizons took care of all the services from planning, decor, production, technical and logistics. And that is what Dreamy Horizons stands for, A-Z service in wedding management. Dreamy Horizons executed its first wedding in 2007 and since then, there's been no looking back. From the likes of Adam Bedi to Gayatri Khanna and Rohit Dhawan, Dreamy Horizons has a client profile to be proud of.
Dreamy Horizons can be contacted on wedding@sunsetgetawaysgoa.com 
Conventional thinking, unconventional ideas by Dreamy Horizons