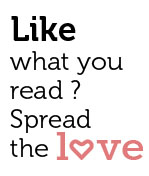 Share
Huddled around each other, pilule artists, drug both young and old, are banding together to paint a picture of hope. Hope, that in time, artists will get their due in the relatively young and emerging canvas of art in Goa. Goa in recent times has seen a spurt of art camps and residency programs. It's a healthy sign, say artists who have realised the merit of putting resources together and ensuring that the old pass on their wisdom and creative genius to the young guns, stroke by stroke.
Rajendra Usapkar has been around the Goa art scene for nearly two decades, but he knows how backbreaking it is for a young art graduate to survive as an artist. "In the current scenario, unless you have a godfather it is difficult to survive," he says. But luckily he doesn't mope over it. Usapkar annually organises two artist residency camps – 'Pausan Mandre' and 'Pausan Anjuna'- where fresh and raw artists meet seasoned professionals from outside Goa.
These camps don't cost. Instead young artists attending them are given raw material for their artwork, food and a forum for healthy interaction with a professional. Usapkar says as many as 10 young people who were on the verge of quitting the profession in favour of jobs which pay regularly, have stuck to their passions, because such camps "open many windows to freshers."
On the other end of a spectrum are the art residency camps organised by renowned contemporary artist Theodore Mesquita. A couple of years back, Ted roped in 14 artists, including four emerging ones to participate in an art residency camp called Vice Versa. The hope was to tap Goa's vibrant atmosphere, and that it would tickle their artists' creative rib.
True to the grand scale of the event, the artists were grouped in four heritage homes in Colvale, Loutolim, Saligao and Chicalim and left to their own devices for a few days. "Every place has its own ethos. The cultural ambience and heritage of Goa aided artists in expressing themselves," Mesquita said, adding that no theme had been set for the festival and artists were free to paint or sculpt whatever they wanted.
Charudutta Prabhudessai, a well known artist of Goan origin, who lives in Pondicherry, thought the trick worked. "Young artists can learn from experienced artists through this festival," he says. He was one of the senior artists involved in the project. These camps cost anything from Rs 1.5 lakh to Rs15 lakh, depending on whether you follow the Usapkar or the Ted school of thought.
Aadhi Vishal, a budding artist, is also one of the beneficiaries of Ted's Vice Versa event. Art camps, he said, encourage young artists to interact with various cultures and get an insight into a community. "They learn and start questioning as to why artists work (in the way they do), what the artist is looking at. They also understand temperament," he says.
At a time when the art market was "so bad that the senior artists have had to cut down on their prices by 70 per cent," such art camps are a welcome relief, he says.
Installation artist Subodh Kerkar says the demolition of the Kala Academy's art gallery has put a stop to the art camps at the state-funded centre of the arts in Panjim.
Kerkar recalls an incident involving R K Laxman, perhaps one of India's greatest newspaper cartoonists, when the latter was a resource person at an art camp in Goa some years back. "One day while walking on the beach … I asked Laxman if he would like to swim. The humorist said, 'are you crazy?' Human beings took millions of years to come out of the sea and become homo sapiens. You want me to go back to devolution," says Kerkar, who also organises art and sculpture camps once in a way.
Usapkar says there is hope for the young artist, but insisted on patience as a key virtue, because infrastructure needed to support artists like galleries are still in infancy.
.
.
.