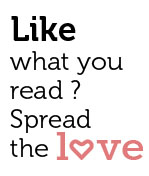 Share
The Corner
Over 35000 entries received
'Blenders Pride Fashion Selfie Contest' declared the winners of its unique event conducted recently. Clicking a selfie has become a trend these days. Blenders Pride took an initiative of making people use this opportunity to convey their personal style. The response was astronomical and made it a strenuous exercise as people turned out to be quite creative in clicking selfies. This three month long contest was launched in November 2014 by ace designers WendellRodricks & Malini Ramani at the Blenders Pride Magical Night Fashion Selfie launch show held at Sol de Goa.
Dr Linoshka D'Silva was declared the lucky winner of the 'Popular Choice' award. Her 'Selfie' received the maximum number of likes and she has won herself a 4 day 3 night vacation of her choice of leading European Fashion capital of the world – Paris
Pavan Patel, won the 'Designer Choice' award and he was selected by none other than the ace designer Wendell Rodricks himself. Among the choice of four leading Fashion destinations — Rome, London, Milan, Paris — he has chosen Paris for a vacation.
As a part of the jury, Wendell Rodricks spoke about his experience of being a part of the event and said, "A Selfie in today's age has become the latest trend of self-expression and has an instant connect with the Youth across boundaries.
This platform extends an opportunity to a common man to showcase their style. Goa has style written all over it and this was very evident from the overwhelming, enthusiastic entries received for the Blenders Pride Selfie Contest."
Note: The Corner is  a regular space where businesses, entrepreneurs and all others with noteworthy projects can 'Strut their stuff'