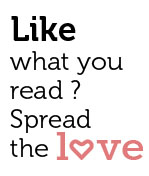 Share
SATIRE:
Days after the Union Ministry for Civil Aviation suspended the flying licence of Queenfisher Airlines, angry officials' next target could well be Ajay Ballya's beer empire.
In a top-secret letter to the prime minister's office earlier this week, Union Civil Aviation Minister Amit Singh said that a ministerial probe has revealed that the main reason behind QA's financial crisis was that the airline was mixing up beer and aviation fuel.
The fuel-spiked beer was meant to ensure it "really packed a big punch," Singh said. The beer surplus caused by mixing it with fuel was solved by pouring the extra brew into the airplanes, he explained.
Reacting to the accusation, Ballya expressed "shock and surprise" in a statement issued by his Bengaluru office on Wednesday.
"I never substituted beer for aviation fuel," Ballya said, explaining that even if he had, adding beer to fuel didn't compromise flight safety any more than withholding pay from staff or neglecting maintenance.
"What's one more thing?" he asked.
Manufacturers of the Danish beer Carlsberg said that they would complain to the Competition Commission of India against Ballya's "unfair move" to blend beer with aviation fuel.
"Carlsberg is just a beer. It's not an airline. We don't tell our customers to fly the good times, or to fly anything at all. We just give them beer," said Carlsberg spokesman Jan Zimmerman. "This is what you get when you blend beer and airplanes."
DISCLAIMER: The articles on this page are satires and are not in anyway factual. They are only a humorous and satirical take on the events unfolding around us. We do not in anyway intend to offend any individual or institution through our satires and regret any offence caused inadvertently.