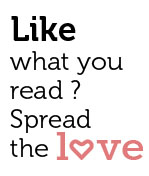 Share
with David Rocco's Dolce India. Season 2
Celebrity chef David Rocco brings his passion for food and healthy cooking to millions of kitchens every day, through his worldwide hit television programs, David Rocco's Dolce Vita, David Rocco's Amalfi Getaway and his newest spinoff, Dolce India that are viewed in more than 120 countries around the world.
Dolce India is a series that spans the length and breadth of India and aims to promote regional Indian cuisines and showcase them to the world. The first season, aired last year garnered considerable National and International publicity and showcased cuisines of New Delhi, Maharashtra, Tamil Nadu and Rajasthan.
This year David Rocco and his team at Dolce India have chosen Goa as their state of choice for the eagerly awaited sequel.
The show will cover the regional cuisines of Goa against the backdrop of Acron's new luxury Resort, Acron Waterfront Resort.
This 29 room boutique resort is the newest member of ITC's chain of luxury hotels in India and is uniquley situated on the Seaward side of the idyllic baga river.
David Rocco and Acron Waterfront Resort's Celebrity Master Chef Cyrus Todiwala will be hosting special culinary events at Acron Waterfront Resort, Goa during the tenure of his stay in Goa. n
For more details on Acron Waterfront Resort, Goa see:  acronwaterfrontresort.com
Address: Acron Waterfront Resort, On the seaward side of the Baga bridge, Baga, Goa- 403516 India.
Mobile: +91 7722016888, Landline : +91 832-3982888
Facebook:  /Acron.Waterfront.Resort , Instagram: @acronwaterfrontresort,
Twitter: @WaterfrontGoa , Hashtag: #waterfrontgoa
'Note: The corner is a regular space where businesses, entrepreneurs and all others with noteworthy projects can 'strut their stuff"