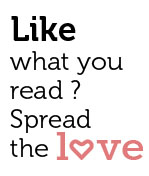 Share
The sun has set in the background at Morjim beach. Vivid streaks of orange, yellow and red dance in the calm waters, behind the zone where the waves break. Around that time, a man with a guitar takes his seat on a stool at the Bora Bora beach shack and belts out a song, which clearly everyone within earshot understands.
I asked someone a table away about the song being played. It's a 1990s Russian pop number "Ya Soshla s Uma" first sung by Russian singer-dancer duo t.A.T.u.
A little bit of Bob Marley, Jimi Hendrix, Goa trance and Russian pop. That's what it takes to entertain the 80,000 odd Russians who visit Goa to soak in the mild winter sun at a time when sub zero temperatures rage back home.
When Russians are in Goa their love for music isn't very static or one dimensional, says DJ Atish.
"They love a little bit of everything. Be it Bob Marley or Hendrix, even ABBA," he adds. What works as far as their own Russian music is concerned, the DJ says, is pop.
Atish has played on the Moscow circuit and says that while homegrown musicians are big within Russia, young music lovers in the urban hubs of Russia crave  international music and that the Jamaican Bob Marley with his dreadlocks was an absolute icon for them.
The other kind of music that is popular on the electronic dance music (EDM) and trance scene in Russia has a little bit of a Goa connection. American-born hippie Goa Gil's tracks are inspired by Goa and are immensely popular in the Russian circuit. Gil, a self-proclaimed sadhu (holy man), is one of the pioneers of the Goa trance and psytrance movement and until recently had been a long term settler here, tapping the spiritual grid of Anjuna-Vagator for creating his music.
"He is probably Goa's biggest ambassador as far as music is concerned. A lot of guys ask for his tracks to be played when they are at trance parties here," Atish says.
Apart from this, fusion music is also on the upswing with several Goan artists and Russian groups coming together for live acts. Master Goan guitarist Elvis Lobo recently jammed up with Goatika, an electronic music platform comprised of leading Russian performers like Victor Netesov, Kliment Ditchev and others. The Elvis-Goatika combination performs between the party grounds of Moscow and trance watering holes like Vagator (Hilltop) and Chapora (Doroga club).
And while there are takers for this kind of music, there are others who prefer Russian pop.
26-year-old Anjali Raut is one of India's leading models and by lineage half Indian and half Russian. She's a regular on Goa's party circuit and says that the current hit is Russian pop.
"Right now it's definitely pop music and even though people like me listen to a lot of American music, a few tracks from Russia are always to be found in my mp3," she says.
The top bands being Kino, a post punk 80s band, Aria, a contemporary band which plays metal and the pop duo t.A.T.u.
Another Russian couple are Max and Maxi, who for the last few years have been spending a good 6 months every year in Goa.
"We love the music that travels in the small time shacks like Lookies (a shack popular with Russians in the north Goa belt)," says Max.
The variety of music available at regular beach shacks here – from unsung local performers to European musicians with record labels to their credit to Russian music – is incredible, says Maxi.