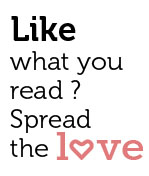 Share
If the way to a man's heart is food, then chef Vasquito Alvares must have a very big heart in that colossal frame of his.
Coming from a family which never shied away from both cooking and eating, Vasquito, a die-hard foodie, credits his lineage for his love for cooking. Right down to the stunningly tasty cafreal crafted from his father's recipe.
"My father loved to eat. He was all about the good life. He made a mean cafreal and we follow his recipe till date. It's on my menu; I love to make it and then eat it four to five times a week," says Vasquito, who co-owns Maracas, a Porvorim-based garden bar and restaurant.
His father, the late Roberto Alvares, was one of the pioneers of Goa's showbiz industry. His passion for food also led him to the packaged food business, started three decades ago.
"He was far ahead of his time I guess. When he started 'Alvares Tasty and Spicy,' he converted half of our house into a factory to make ready-to-cook sausages, cafreal masalas, prawn, lime and mango pickles. I grew up with food all around me," says Vasquito.
As if the factory of food at home was not enough, Vasquito's grandmother Branca often whipped up what he says was the "best tongue-roast ever." His preference for meat stems from his love of Portuguese cuisine, with its emphasis on beef and pork. Rice for the Alvares's, like many Christian families in Goa, appeared on the plate only when the rigours of a working week were over and done with.
"We had curry rice only on weekends, which, of course, ended up being a grand affair with an elaborate buffet and desserts to choose from," he says.
His family's passion for meat would later pay dividends to Vasquito, who joined a cruise-liner at the age of 26 as a chef. Along with his colleagues, the young chef hacked, cooked and served eight to 10 tons of meat a week for about 4,000 passengers.  "I was the roast cook and anything to do with roasting, grilling and barbequing, it was my job," he says, adding that five years of cruising and cooking at sea helped him concoct his menu, otherwise inspired by his family.
But there is one person, not an Alvares, whose sorpotel still tingles on his tongue today. Xavier, a cook who worked for the Alvares family, would take three days to prepare the pork, using that time to turn the pink pork flesh into something approaching the divine.
"Even after he left the job, whenever we had parties, we called him a week ahead of the date to make the dish," he recalled, adding that Xavier still runs a small curry-pao stall in Loutollim.
Vasquito's story does not end with meats, but lingers on until the sweetmeats come to the party, too. His mother's guava cheese, mango jam and chocolate and walnut cakes, along with his grandmother's pound cake, are superb.
"They used to put up icing and all that decorations on the pound cake, but to me, it tasted heavenly just as is," he remembers, adding that the Alvares family used to be flooded with orders during the tourists season. Vasquito, then in his teens and forever out of money, would pitch in with the catering to charter tourists on boat cruises.
"Every week, they sent me to the boats with all those cakes and food and I set the tables and arranged the buffet for the foreigners. I did it for my pocket money, you know! But looking back, I know I also learnt a lot by helping them," he says.
These constant brushes with food perhaps went a long way in helping Vasquito identify his calling.
After graduating from the Indian Institute of Hotel Management in 1997, he spent the next two years working at Cidade de Goa, a luxury resort near Panjim, before apprenticing for a small restaurant in Portugal for six months. That was just before the cruise-liner experience happened. His father's untimely death brought him back home to shoulder his brother's fledgling restaurant 'Ernesto's', before starting out with his own venture, the Porvorim-based garden bar, 'Maracas.'
He has been on a roll ever since. Vasquito grins as he reveals the semantics of his name.
"I was born on the same day as my grandfather, Vasco, and was named after him. In Portuguese, Vasquito means 'the small Vasco' and that's what they called me at home to keep out the confusion. It stuck. And, I still use it because it sounds pretty cool, no?"
Yes, we say.