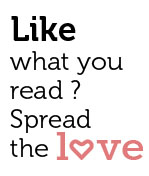 Share
His stark films in the seventies fought the tide of froth which Hindi movies came to represent. Shyam Benegal who was a guest at the 43rd International Film Festival of India told Goa Streets in an exclusive interview about his journey from an ad filmmaker to a pioneer of counter culture in Indian cinema. His wife Nira, > who's listening in, tells us how struck a balance with his genius.

Exclusive interview with Shyam Benegal November 23, 2012, Vivanta Panjim, 9.30 am Gauri Gharpure*
Which are the films over 100 years of Indian cinema that you consider to be the milestones of romance?
The most famous of them all is, of course, Mughal-e-Azam. Then it's Pyaasa and Saheb Bibi and Ghulam, basically these three. But when it comes to others, most Indian films are romantic, or used to be, till Amitabh Bachchan came as the angry young man.
How does IFFI compare to international film festivals abroad?
In terms of organization, we still have a long way to go. But the selection of films (screening at IFFI) is pretty good.
How has the portrayal of women changed over the years?
Women always had a subordinate role in the Indian cinema. It still continues to be the same in many ways, even in mainstream cinema. There are very few films where the woman has not actually been subordinated, but those aren't part of the mainstream cinema; but part of the alternate cinema. When women take decisions for themselves, that (signifies) the end of subordination, but is yet not (so common) in our cinemas.
In the film Mammo Nani, there is a scene when Mammo (Farida Jalal) very tactfully convinces the young boy to have his dinner. Tell us about how that film came to be, and about that particular scene.
Khalid Mohammad is a film critique for the Times of India. Mammo Nani is the story of his grand-aunt. Then, I made Sardari Begum, which is based on an aunt, and the last was Zubeida, which is the story of Khalid's mother.
About Mammo nani, you see, she's a very clever woman. She completely understands the nature of a child. Unless you know how a child feels, you can't be with them, can't communicate. That's how she begins talking (by asking for a cigarette that the boy, the young Khalid, was smoking on the sly.) That's the only way…
In Welcome to Sajjanpur, a hijda (a eunuch) gets elected. Why did you include that theme in the film?
Yes. That happened in real life also. In Madhya Pradesh, a hijda has been elected as a member of the legislative assembly. And I chose to put it in the film because they are human beings as well and they must have all the rights that humans have. (In a public interaction at IFFI this week, Benegal explained how an illiterate youth who worked for him in Mumbai inspired the making of Welcome to Sajjanpur. "He got married to an educated young girl from his village and she used to write passionate long letters to him. He had to depend on us to read them, would blush like a beetroot of course, and someone of us had to write his response back. The film came out of this realization that how vulnerable one can be without being able to read or write.")
How does the idea to make a new film come to you? And how long does it take to create something?
You can never tell. You see, every human being has a range of interests. If something falls within a range of interest, for example, something you have read in the newspapers, or by meeting people, you begin thinking about it. It's an experience you can't quantify in terms of time.
Sometimes the idea comes in a fraction of a second, sometimes it takes six months to evolve, sometimes years. It's like cooking, you know. Some foods get cooked in no time, while some items take a long time.
(In another public interaction, Benegal said that his first film Ankur, about caste dynamics, was inspired by an incident he witnessed and later wrote as a short story while still in college. It took him 13 years – and a move from Hyderabad to Mumbai – before he gave life to Ankur as a feature film.)
You were an ad film-maker before you made Ankur. These days, most big banners release with huge advertisement partnerships with soft drinks or designer brands. How, then, is a film different than an advertisement today?
The ad film is designed to sell the product. So there, the end is product sales. But, when you make a film, it is itself a product, even if it has advertisements embedded in it. For example, the goal of the film is not to sell the product, right?
You are now working on a 10-part television series on the Constitution of India. Why did you take this project up?
Because most of the Constitution is not understood. The majority don't even have the basic knowledge of it. And, it's important for us to understand our constitution because unless we know it, we can't even know what kind of citizens we are!
But copies of the constitution are not easily available. Don't you think that a document as important as this should be accessible everywhere, and at a low cost?
In India, whatever you want, you have to look for it. Go to any government publication, and demand a copy of the Constitution of India. And if you don't find it, write letters. Write to your MLA, your chief minister, your Prime Minister… Tell them what you want.
In the television series, is there any plan to talk about the amendments demanded for women?
No, why should there be? The constitution is about every citizen – man, woman and child. Gandhiji made the woman as important as the others in the nationalist Congress movement…
But then, the Khap Panchayats are completely unconstitutional, won't you talk about such things that need to be taken up…
Of course they are unconstitutional. They are!
What is the one thing about India's youth that disappoints you the most?
Ignorance. That's it. Ignorance, what else? If only they decided to study a little, read, get educated, most of our problems would come to an end. But the youth is too ignorant today.
This is a personal question and you may choose not to answer. I see how you, Mrs. Nira Benegal, are keeping yourself out of this interview. He's a creative man and you, too, have had a great career writing and editing children's books. How do two personalities as accomplished as the both of you, manage to strike a balance in your relationship?
Nira: Space. We both give each other a lot of space. We do what we like and don't interfere (with each other's work) and then come together at the end of the day. Of course, we stay in the same house, but we have a lot of independence. You must be independent.
Benegal: Young lady, we have been through hell, too. This April, we will complete 50 years of our marriage. That is something, right? Your generation is way too impatient.