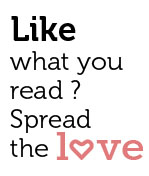 Share
Trailblazers of Goa: Passionate People Who Make a Difference
Former International Football Striker Turned Artist Strikes Gold On The World Stage
Swapping The Football Pitch For The Art Chamber in Calangute
EDITOR'S NOTE: The Goa Streets series, "Trailblazers of Goa: Passionate People Who Make A Difference" features amazing photos and interviews with those who break convention, obliterate barriers, seize new opportunities and inspire the rest of us. We have asked each of our Trailblazers the exact same questions, including who they'd invite to a party if they could invite any 5 people, living or dead, what they'd change about Goa if they could be King or Queen, and what their secrets are. This week's Trailblazer is Yolanda de Sousa, a former national football star who today is one of Goa's most celebrated artists. Trailblazers of Goa pictures have been taken by noted photographer Eugen Hanley, with words by long-time writer and world traveller Hilary Lapedis.
Yolanda de Sousa is used to trailblazing. She is the first woman to score a hat trick for India's women's football team and a pioneer of the art scene in Goa and beyond. Yolanda was voted Player of the Decade by the Women's Football Federation of India in 1980,she won a major art award in Toyama, Japan and has showcased her art in various countries around the world.Along with her husband Rudolf Kammermeier, Yolanda is undeniably among the most fervent promoters of art, music and culture in Goa. She is one woman on a mission.
Not only is Yolanda a sporting star, she is also an amazing artist who is currently on her 22nd public exhibition. Her ceramic-like art work is so layered and textured and yes, tactile, that I ask her if she minds her paintings being stroked. Laughing, she tells me that I'm not the first person to ask (Answer: She doesn't). Yolanda's house and gallery, 'The Art Chamber', opened in 1997 in Calangute, was self-designed, so it wouldn't be a stretch to add "architect" to her already long list of vocations.Yolanda is extraordinarily talented and yet extremely modest.
She grew up in Portuguese Goa before liberation, living in a female household and was three years old before she remembers meeting her father, who had been working at the Taj hotel in Bombay. Seeing a mountain of a man arriving at her front door, she ran away! Moving briefly to Bombay at age 7, she was forced to learn English and credits her beloved grandmother with teaching her just about everything she knows. Independence was paramount to Yolanda's grandmother,and it is thanks to her that Yolanda went to Goa University to study Fine Art.
So, which came first, art or football? Admitting to being a tomboy, she played football with her brothers' friends growing up."My mum wanted a boy!" Yolanda represented Goa in hockey, athletics and badminton. Football came to Yolanda via her father Joe, who played professionally for the Tata Sports Club in Bombay. She explains that she was constantly torn between her art and football but was allowed to pursue her football whilst studying at the university. But at heart, she says, "I'm an artist, no discussion."
Yolanda belongs to the very first batch of Fine Art students in Goa University. Another first! Constantly evolving, she found "her patience tried" by working in oils and so began painting in acrylics, which allow her to move more quickly. She began working with the Goa Art and Development Centre, which produces and sells local handicrafts. She left in 1999 to pursue her painting, which has gone from success to success.She was among the first people in Goa to promote arts education among children, and her classes filled the gap that formal education couldn't. She ran a competition for young artists and proudly relates that every winner went onto art college.In 2013, she started a "promising artist award" for recently graduated freshers in the name of the late Portuguese consul general and tireless arts promoter, Pedro Cabral Adao. First again!
Today, the Art Chamber stands tall as one of Goa's most important cultural venues, featuring exhibitions from Yolanda and other artists, as well as breathtaking musical concerts organised by her husband Rudolf, himself an accomplished musician. Her daughter Sarah is following closely in Yolanda's artistic footsteps, and has a growing career of her own. Yolanda is one striking example of reaching for the stars. So, if you see a bright-eyed woman with wild curly hair on a scooter that is graffitied with "Goan not Goanese Please", you can proudly say that you, like I, have met a truly multi-talented trailblazer.
Yolanda, you make a difference!
What inspires you about Goa?
Yolanda de Sousa: Everything. Just everything. I mean look at it. We have everything. Mountains and hills and rivers and sands and sea. Birds and beasts and fish and temples and churches and mosques and many other religious institutions since liberation and yet never a clash. Yes a very important factor,the communal harmony that still exists and God willing will continue to.
If you could become King or Queen of Goa, what would you change about it?
I would like to have been offered this position a long time ago. Now I need to be given the wand of a magician to change things the way I'd like to.
If you could throw a party and invite any 5 people in the world, living or dead, who would they be? 
1. Pope Francis – He captured my heart with just two words at his first address on being elected Pope, "buona sera," and has not disappointed since.
2. Barack Obama – because he is human first and such a gentleman!
3. Salvador Dali – I mean look at him! What a genius,he made people love weird stuff!
4. Mr. Bean – I love a good laugh and uncomplicated jokes.
5. My dad – because he would gel perfectly with all of them,without him my party would be incomplete!
What drives you in life?
Life! Yes, life and the fact that one never knows when the candle will be blown away. Every time I start a new painting or a new project I ask God to let me see it through and not have to depart when it's incomplete.
What are your hopes and dreams for Goa?
I lived a dream once…unfortunately it turned to a nightmare. Now hope is all I have. Yes, I hope we open our eyes and see things the way they are and not live in a fool's paradise anymore. It's very late already, much too late and… bad. We need to work towards improving the bad the best we can and not let it get worse.
Please tell us a secret or some secrets about yourself?
How can I? It's a secret! And yes I am good at keeping them, but with a little truth I can part. I hate compliments. I simply don't know how to handle them. I am a very shy person and so I cover it with a straight face. Unfortunately it gets mistaken for a stuck up one at times and that makes me miserable, because that's not me!
For more information about the Art Chamber, click here.
To read about our previous Trailblazers, click below.
Maria Isabel de Santa Rita Vas
Photographs Copyright Eugen Hanley