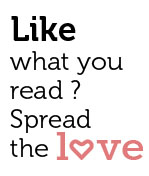 Share
A Surprise Discovery From An Extraordinary Daughter of Goa
She Can Paint!
Forget cerebral palsy. Let's hear it for The Sea Bride, The Gypsy Dancer and The Almost Kiss!
"I was wondering if you could help me with something," read the message I received out of the blue from Frederika Menezes. "I paint."
I had never met her before, but knew a few things about her: that she writes poetry and childrens' stories, that she has cerebral palsy, that she's much beloved by the people of Goa.
Via a Facebook message, she sent me an image of The Girl and the Magic Bird.
I was intrigued.
Then came Tourada.
Somehow I felt I needed to come meet Frederika in person.
She greeted me at her seaview flat in Panjim with a wide, beaming smile. After a few moments of small talk, I asked to see her paintings. I assumed they would be on canvas, or on pieces of paper. Strangely, they were nowhere to be seen.
At this point, Frederika's mom Angela walks in and explains that her daughter does her paintings digitally, on a tablet, smart phone or PC, using only one finger.
"My ring finger!" Frederika says, still smiling.
"I sit on my bed and dream. I open the tab or cell to MyPaint and fall in love with unformed ideas. I let nothing and no one disturb me. It takes a lot of patience, passion and focus to create a painting," she explains.
I see some more paintings.
The Gypsy Dancer
The Grieving Madonna
The Gardener
Belle
Can these be as good as I think they are? Has a disabled artist painting digitally with a single finger on a tablet achieved what I think she has?
I'm no expert, so I decided to take Frederika's creations to two of Goa's most famous and celebrated artists, Subodh Kerkar and Yolanda de Sousa.
Subodh looks at Mother and Daughter.
"It's almost abstract and it can also be very realistic. If you watch closely, you know there are two figures, two heads, and if you just look at it for the first time it is an abstraction. So that definitely shows an intelligent mind. She's a thinking artist," Subodh says.
"I find a sense of understanding of forms," he adds.
More paintings come.
The Sea Bride
The Herald
Left Alone
Solitude
Never Was
Woman
The Almost Kiss
Fishing For Company
"She's very intelligent," says Yolanda de Sousa. "And what she brings in her work includes that intelligence. It comes out from the titles, and the work itself is very naïf and at the same time, you know, you feel attracted to it. And then you read the title. And then you're even more… you get closer to it."
And what about the fact that Frederika is not using actual paint?
"She's painting on the tab. Everything is hand done, except that it's on the tab. This is good for her. You're doing everything. You're putting the paint. You're doing exactly what you would be doing, as you would be doing on a canvas or a paper."
The daughter of two physicians, 39-year-old Frederika grew up in Altinho, Panjim, developing her fledgling writing career by dictating rhymes to her mother or friends. Two years ago, she was given the Yuva Srujan Puraskar Award in Literature. One of her poems, The Different Normals, has been included in the English textbook of Std 11 of the Goa Board of Education.
Trauma
Alia

Spanish Love
Ballarina
Seasons
The Carrot Eater
In the Moment
Meeting the In-Laws
In recent weeks, Frederika and I have struck up quite a friendship, mostly via WhatsApp messaging. I ask Frederika to tell me who she is.
"Who is Frederika Menezes? Haha…well, a girl with a heart of gold and a head full of dreams. Funny, creative and a little nutty. That's me!!!"
"Painting is an extentsion of my creative side. Paintings are poetry in picture form and they tell stories too!"
Frederika's disability is quite pronounced. But her condition does not prevent her from expressing herself as a poet and artist, or, for that matter, enjoying life. Case in point: She recently travelled to Mumbai to attend a concert of Bryan Adams, one of her favourite performers.
"It's puppet," she says, explaining what it's like to live with cerebral palsy, requiring assistance for even basic activities like eating and dressing. "But I am so used to being me, I forget about cerebral palsy and that is good I feel."
Angel
How does Frederika title her paintings?
"It's pretty much like naming a newborn if you ask me."
Subodh Kerkar praised the sincerity behind Frederika's art, saying, "If it's a sincere work, it's a good work."
"And she does it not from the point of view of selling her work or any other ulterior motive but just to express. And that's like a true artist."
I ask Frederika to comment on the state of our world, and she bemoans what it doesn't have.
"It lacks compassion, intelligent understanding, respect and above all unconditional love."
And yet, in both her art and her writing, she holds out hope for a better world.
I will end this story with a poem whose title reflects the essence of Frederika Menezes, "Tenderly Beautiful."
TENDERLY BEAUTIFUL
By Frederika Menezes
On the wings
Of wind
It flew to me…
So tenderly beautiful
It wrapped around
My being
Enveloping me
Whole!
I stood there
A long while
Mesmerized, lost to time
For my heart glowed
Like the
Setting sun
On an Autumn eve
My soul mirrored
The sky
Passionate fire
My every breath
A falling leaf…
I knelt where
I stood
Embrace within embrace
Autumn and Summer
United forever….
The wings of
Wind tug at it…
I feel it will
Of me, let
Go…
I hold it
End to end
Fingers tying
Loose knots
Around my wrists…
I will hold on!
It pulls at
My being
Relentlessly strong…
Beautifully tender
It steals my senses
And as I lay where
I stood
I know I am
Not myself
Anymore
I have surrendered…!