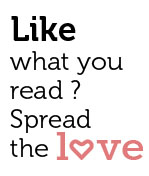 Share
A unique Park Hyatt Masters of Food & Wine journey across Chennai, Goa and Hyderabad.
Park Hyatt Hotels in India (Chennai, Goa and Hyderabad) have successfully commenced the second season of the Park Hyatt 'Chefs on Tour' under Park Hyatt Masters of Food & Wine series.Across three consecutive weekends starting February 24th, two Executive Chefs will travel to a third Park Hyatt, rotationally showcasing a master cooking class, an exquisite dinner showcasing regional specialties by the three chefs and a family style Sunday Brunch.
Park Hyatt Masters of Food & Wine series. Park Hyatt Masters of Food & Wine is a series of sophisticated culinary and beverage experiences hosted at Park Hyatt locations around the world. Through engaging and interactive events, area residents and visiting gourmands can engage with our award-winning chefs, sommeliers, and specialists.
Meet the Chefs
Argentinian Chef Franco Canzano -Executive Chef at Park Hyatt Goa Resort and Spa
Italian Chef Michele Prevedello – Executive Chef at Park Hyatt Hyderabad
Indonesian Chef TeukuSyafrulsyah – Executive Chef at Park Hyatt Chennai
PARK HYATT GOA RESORT AND SPA – FEBRUARY 24-25-26
Friday, February 24 – Culinary Workshop with our Master Chefs at Da Luigi
The Tour kicked off with an interactive and engaging cooking demonstration by the three Master Chefs –Chef Franco began the afternoon by tossing up Humitas – a vegetarian dish comprising mainly of sweet corn and cheese and cooked in the corn leaf. It is a Native American dish which is the traditional food in Argentina; Indonesian Chef Teuku Syafrulsyahthen took the stage to stir up a warm and heartening Sup Ikan – a hot and sour seafood soupand Pepesjamur – a vegetarian delicacy of mushroom, coconut milk and spring onions cooked delicately in banana leaves; Chef Michele Prevedello,showcased the authentic and flavourful Steamed sea bass with kale puree, mussels and zucchini flowers with cheese and anchovies.The guests enjoyed an intimate culinary experience followed by a high tea with the Chefs sharing tips on sourcing fresh ingredients and cooking International cuisines.
Saturday, February 25 – Park Hyatt Masters of Food and Wine dinner by the Pool deck
The three chefs crafted a special Masters of Food and Wine dinner exquisitely paired with fine Italian and Argentinian wines to showcase a perfect synchrony of Italian, Argentinian and Indonesian flavours. The evening began with delightful canapés and refreshing welcome beverages for all our guests at the pool bar our master mixologists – Vamos– a concoction of red wine and citrus juices with freshly cut fruits; Campania – a mix of Vodka Campari with orange juice, lime juice and grenadine; and Tamarindo – an exotic blend of Gin, green chillies, tamarind, kafir lime and tonic water.
The dinner buffet at the pool deck featured live stations by each of the Chefs. The Argentinian grills 'La Parrilla' all from charcoal served up Chicken, lamb, pork belly, Beef tenderloin, Sea bass, Red snapper, lots of fresh vegetables paired with Chimichurri, Criollaand Provenzal sauces by Chef Franco. The Italian station by Chef Michele showcased lots of fresh salads like Salad with figs, rucola, balsamico, Borlotti beans soup with pasta, Potato gnocchi, Squid ink risotto, Poached calamari with potato gratin,Pork belly with beans ragout and Sea bass baked with parch paper with herbs and lemon. The Indonesian live station comprised of a Satay Bar, Lilit – serving up Minced prawn, PepesIkan and Pesan Wong, a variety of Sambal, Nasi and Mie Goreng, Kambingguling – a Roasted whole marinated baby lamb, Bebek Betutu– a Roast duck in banana leaf and Mie bakso – Meatballs and dumpling noodle soup. The heavenly meal concluded with a delectable dessert spread of classic tiramisu, sweet milk cheese cake and Klaper– a coconut and almond pudding.
Sunday, February 26 – Three Continents Brunch with our Master Chefs at Palms
An enthralling afternoon by the beach with live music, exquisite mocktails, cocktails and a decadent display of three Cuisines from three Continents by our three Chefs. The highlight of the afternoon was fresh and sizzling Argentinian grills by Chef Franco, the Italian section featured fresh salads, marinated sardines and marinatedparma ham with melon. The Indonesian spread comprised of Selada Udang – a spicy prawn salad with coconut dressing, Ayam Pelalah– shredded chicken with sambal, Ikan Masak Lemak – fish in coconut cream and turmeric and Ayam Panggang – spicy barbecue chicken among other local delicacies. The extensive dessert counter displayed a variety of fresh fruit along with scrumptious desserts such as Pisang Goring – friedbanana with vanilla ice cream, Dadar Gulung – coconut and jack fruit pancake, Fried cream 'Veneziana style' with fruits and acacia honey, churros with milk sauce and more.
For more details, email parkhyattgoa@hyatt.com or call 0832 2721234.
PARK HYATT CHENNAI – MARCH 3-4-5
For more details on Park Hyatt Chennai event, please call +91 44 7177 1234 or email chennai.park@hyatt.com.
PARK HYATT HYDERABAD – MARCH 10- 11 -12
For more details on Park Hyatt Hyderabad event, please call 91 40 4949 1202 or email parkhyatthyderabad@hyatt.com
Park Hyatt provides discerning, affluent business and leisure guests with elegant and luxurious accommodations. Guests of Park Hyatt receive highly attentive personal service in an intimate environment. Located in several of the world's premier destinations, each Park Hyatt is custom designed to combine sophistication with a distinctive regional character. Park Hyatt features well-appointed guestrooms, meeting and special event spaces for groups, critically acclaimed art, food and beverage program, and signature restaurants featuring award-winning chefs. There are currently 36 Park Hyatt hotels in the following locations: Abu Dhabi, Beaver Creek, Beijing, Buenos Aires, Busan, Canberra, Changbaishan, Carlsbad, Chennai, Chicago, Dubai, Goa, Hamburg, Hyderabad, Istanbul, Jeddah, Maldives, Melbourne, Mendoza, Milan, Moscow, New York, Ningbo, Paris, Saigon, Sanya, Seoul, Shanghai, Siem Reap, Sydney, Tokyo, Toronto, Vienna, Washington, D.C., Zanzibar, Zurich.