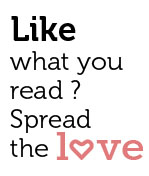 Share
The Portuguese Consulate in Goa
Why are Goans lining up for Portuguese passports?
Every day in Goa, sickness the government grants at least 200 marriage and other certificates required to obtain a Portuguese passport. Local public offices are inundated with requests for resident certificates. Archival deposits and education zones are frequented by growing numbers in search of old Portuguese documents like the Certidao Narrativa (birth record) and the Passa Viagem (travel document). All this is indicative of the fact that the trickle of Goans chasing the European dream has turned into something more akin to a flood.
"In a search for a better life I decided to make a move to the UK, sick leaving Goan memories behind," says Clifford Judas Serrao, who now lives in Swindon, in the United Kingdom – an easy transfer once a Portuguese passport is obtained.
Indeed, the number of Goans availing themselves of their right to Portuguese citizenship  – one of the happier outcomes of Portugal's 451-year rule over Goa – has doubled in the past seven years. Today, an estimated 2,000 people per year register their births with the Portuguese consulate in Goa, the first step toward obtaining a passport, according to government and consulate officials.
The trend of Goans heading to the Gulf to work is shifting to Europe, with many believing the Portuguese passport, and its attendant ticket into the European Union job market, will be more lucrative than working in the Middle East. Unfortunately, many of those who make this choice experience a rude awakening once abroad.
Citizens of Goa, Daman and Diu born before 1961 and their descendants have a right to Portuguese citizenship. That comes to over a million people. It's clear the numbers availing themselves of the right would be a lot higher were it not for the fact that the process is complicated. Agents who sell the Portuguese dream and promise the stars charge a huge amount which is out of the reach of average Goans.
"I've spent almost two days trying to search for my Certidao Narrativa as that's the only hope I've got to acquire Portuguese passport. I've visited the Archives office in Altinho but couldn't find any Portuguese document as most of the books are misplaced or mutilated," said 67-year-old Abdul Shaikh, who decided to continue his search at the South Goa Education Zone in Margao.
An elderly woman from Navelim who, like others interviewed for this story, did not want her name used because of the sensitivity surrounding the issue of Goans leaving their homeland, said the choice is ultimately economic. "I wish to obtain a Portuguese passport to get the benefits of the European countries which will help my children work abroad," she says, happily displaying the Certidao Narrativa she has just obtained. She now heads straight to her consultant in Margao to speed up the process.
"I get around 20 enquiries a day for the Portuguese passport. The trend has changed and majority of my clientele are the ones working in the Gulf countries and onboard ships. They no longer want to work there as they feel moving to UK with a Portuguese passport is a more lucrative option. They are ready to spend any amount of money to speed up the process for a Portuguese passport," says the Margao consultant, who also asked that his name be withheld.
For most Goans, the favoured destination is United Kingdom as they are at ease with the language and also because they prefer earning in pounds over Euros.
"Life ain't that easy out here as I had imagined it to be. In Swindon I feel at home with so many Goans around but I feel finding a job is going to be a long struggle as I've met many Goans who have been unemployed for months," says Clifford Judas Serrao, who has applied for the National Insurance card needed to join the workforce in his new home.
Similarly Semy Rebello, based in Wembley, UK says, "It's not at all easy out here. I moved here three years back hoping for a better future spending a huge amount to acquire a Portuguese passport. If you don't have a good academic background and exceptional communication skills, be prepared to struggle and take up low profile jobs. Luck and the colour of your skin also play a huge part," he adds.
Celvino Fernandes from Cortalim, who works as a loader in Swindon, feels that education and impeccable communication skills are the only way to succeed in the UK. Many Goans are employed in banks, offices and also recreational and tourism-related industries. However this number is small compared to those engaged in manual labour. Cruzinho Fernandes, assistant cook at an Indian restaurant in Wembley, says, "We live in a small room which is shared by 5 with one common bathroom. The accommodation is very expensive and cost of living very high which makes it next to impossible to save the kind of money I had imagined."
It's no secret the EU economy has seen better days, so even if Goans start opting for other European countries outside the UK, there's no guarantee they'll fare any better. So what's the alternative? Back to the Gulf? Stay in Goa? Hopefully, the day will come when Goans need not leave home to find a better life.