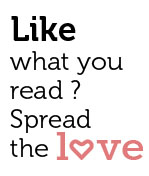 Share
Brass bands hold a beloved place in the Goan heart – for Catholic funerals, order for village feasts, for carnivals of every kind. So why is getting together with a group of like-rhythmed individuals to blow trombones and trumpets and saxophones well on the way to becoming a dying art? Well, for starters the pay is poor and the young folk don't think it's very cool.
How this is happening to the undisputed brass band capital of India is a tale of missed opportunity, shifting mores and modern temptation.
The fact that players in Goa can at best hope to earn about Rs 600 per performance only partially explains why the glitter of brass instruments has failed to draw young musicians into the orchestra.
Tony Fernandes, who plays the trombone for the Goa police band, explains simply that brass is not "in." "That's because youngsters think it's old-fashioned to be blowing a trumpet, saxophone or a clarinet. For them, it's more mod, and hence attractive to strum a sleek electronic guitar or play the keyboards," he says.
Tony has learned this first hand. At home, his own kids have resisted his bid to get them to play wind instruments. They will be playing the violin instead.
Veteran brass band musicians acknowledge that infusion of fresh blood is gradually coming to a halt. It won't be long, they say, before the melody that traditionally and faithfully accompanied generations of Christian dead on that slow, final march to the neighbourhood graveyard itself gets buried.
Older musicians lament that their younger counterparts have been seduced away by contemporary electronic music and other instruments like the guitar, leaving only the old and aging like them to forlornly blow into the bands' big brass trumpets and dainty clarinets.
A large-funnelled trumpet, a trombone, a sleek saxophone, a metal-outfitted clarinet, big, round cymbals, and booming drums make up a typical brass band ensemble.
Some of Tony's peers, the few surviving brass band players, cite another reason for the decline of their trade – the abrupt end of music teaching in Goa's parish schools and churches.
Father Carlos Mendes, an elderly priest, lists the "English-style" mode of instruction introduced in schools after Goa's liberation from Portuguese rule in 1961 as the evil. "After Liberation, the new education system sounded the death-knell of the 'Choir-masters' who were dedicated music teachers," says Mendes, who personally believes there's hope for a revival.
Complimenting sheer hope with the rigor of labour, Mendes devotes his life to teaching music to youngsters – both brass and other kinds. As for other non-Church schools, they've pretty much always ignored teaching music.
Jose Cotta, 44, isn't nearly as optimistic as Mendes. A musician based in the village of Santa Cruz, he blames modern music gadgetry like the synthesiser for strangulating brass bands. "It is killing traditional music in Goa," he says.
Thomas Antao is another player for whom life without brass is no life at all. He resides in the South Goan village of Majorda and is now a self-styled "arranger" of brass bands. They are fading out, he says, noting that it's difficult to even "get one hired to play at chapel and church feasts nowadays."
So what inspired these aging music lovers to opt for brass in the first place?
The thing called heredity and a hint of coercion, says Abdon Rodrigues, a brass band maestro from Curchorem in South Goa. "Dads inspiring or coercing their sons to take to wind instruments," says Abdon, whose musical genius is still often tapped by Goa's most celebrated percussionist, Bondo.
Interestingly, it's an undertaker, Patrick, from the quaint village of Moira in north Goa, who presents a contrary voice. He claims that brass band players are still alive and kicking, if one really looks in the right places. We're not talking about formal bands, but groups of guys (yes, we know of no brass bandswomen), who can come together on short notice to jam.
"I have at least 50 boys on my list. If one is not available, I contact another and another and do get a band on demand," he says. The Goa police band is the state's premier brass band ensemble with 24 musical instruments, some dating back to Goa's liberation. Another that comes close to it in size and quality is the one Goa's firemen have managed to put together over the last few years.
In the police band, life isn't always harmonious. The instruments are not regularly serviced, making them harder to blow (one disgruntled bandsman claimed this endangers his lungs). Worse yet, career growth prospects are virtually non-existent.
The highest a police bandsman can rise to is the rank of an assistant sub-inspector of police. Only a couple of them can hope to achieve it in their lifetime.
The last time the top brass in the Goa police department gave a thought to the plight of their  bandsmen was in the early 2000s, when the late Gurucharan Singh Sandhu headed the force as its Director General of Police. He started a move to create a separate section within the police force to provide promotional avenues. But then Sandhu retired  and with its prime protagonist gone, the initiative died a premature death, buried under a heap of red tape.
So what do you do if you're a young person in Goa who wants to make it big playing wind instruments? Most likely, leave. That's what Bernard Fernandes did when he moved to the cash-rich Gulf sultanate of Oman after a six-year stint in the Goa police brass band. Never in his wildest dreams did he fathom that he'd be stashing a princely sum of Rs 100,000 as savings every month, as he is today.
His friend Jacques Fernandes, no relation, was his bandmate in the Goa police band and has joined him as well in Oman. To get where they are, both men had to pass an extremely competitive selection process.
Those left behind in Goa would be lucky to earn in a year what Bernard and Jacques earn in two months. Yet for most, it's not about the money as much as their sheer passion for this genre of music.
Philip Peixote, a twenty-year veteran in the Goa police band, is flummoxed over why the younger generation of Goan musicians look down upon his trade. "It's a thrill of a different kind," Peixote tells Goa Streets. Playing in brass bands gives you a unique high, says Peixote, who at one point tried to sell his talents in Italy but ended up returning to Goa after realizing that was not to be. Etched in his memory is a mid-1990s performance before a mammoth audience on the sands of Miramar beach in Panjim during one of the hugely popular but now defunct Seafood Festivals.
"We were given an unforgettable standing ovation by the near 10,000-strong crowd for our rendition of 'Somewhere My Love.' We seemed possessed at that show. Our bandmaster was almost in a trance and he continued conducting the band, waving his wand as if in a trance long after our act had ended," Peixote recalls.
So will brass band ensembles live on? Possibly, but only if we can spread the truth about them. That yes, they are cool.