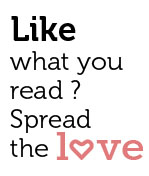 Share
Her green eyes sparkle under shapely brown eyebrows. Her arms are sunburnt but still unusually fair. She stretches her feet and studies the play of turquoise-blue waves that splash and spray on Baga beach. Don't mistake this beautiful woman for a typical sunbathing tourist.
This is Sareh Moosavi, medicine a 28-year-old from Iran who plays the extremely rare role of being a female lifeguard in Goa. Yes, look you read right: Iran. While in her own country she is mandated by law to cover her body and head, this confident lady from Tehran looks over Goa's most populated beach wearing short, faded pants and a sleeveless tee-shirt, her brunette hair bunched into a two-inch pony tail.
I asked her if she ever got into trouble slipping into a swimsuit and signing up for a challenge as risky as this. She pleasantly surprised me.
"My parents pushed me to the pool! They know my relationship with water, how much I love to be in the sea; they supported me completely," says Sareh, the eldest and only girl of three siblings.
Sareh got her start as a lifeguard in Iran, where the waters of the landlocked Caspian Sea are a lot calmer than they are here. "Here the waves are huge at times, there are rip currents and at many points, the water gets suddenly deep," says Sareh.
So how does she manage? "Practice, practice, practice. It doesn't matter how good a swimmer you are. Every water is different and you must keep practising, that's it."
While some Iranians secretly flout the Islamic Republic's strict prohibition against alcohol, in her native land Sareh didn't have to contend with another particularly Goan phenomenon: Drunks on the beach.
But Sareh doesn't think twice about it. "They doze off on the beach and the waves take them deeper. We carry them back and put them in a safer place," she explains.
On August 24, during the Ganpati festival at Calangute beach, Sareh and her team rescued a drunk man who she said remained asleep as the waters swept him deeper into to the sea. Not once, but twice.
Trying hard to suppress a smile, she says: "We moved him out of the waves and carried him to a safer spot. But he came back to sleep on the beach again. This time when we found him, he was almost unconscious. We pumped some water out, shook him up and sent him away hoping he (would) not sleep again."
Sareh is in India to pursue a post-graduate course on professional hazards from a university in Pune. Her stint as the only woman in a group of 131 lifeguards patrolling north Goa beaches with an NGO called Drishti has enabled her to blend passion with academics. She is researching safety and security in the world of lifeguards.
This is why she landed in Goa three months back. Of course this isn't the first time Sareh has spent time in a country where a woman showing a little skin is not punishable.
She learned some of her most advanced skills  – like crossing a treacherous rip current, which can kill us ordinary civilians – in Australia.