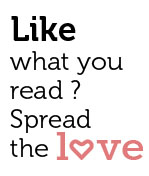 Share
 "Look here," he says, pointing to a small window secured with ancient stout iron grills. The ethereal scene of floating boats and jetties is a feast for the soul. Windows reach out to the distant blue shores, with even keyholes offering a mesmerizing vista at this historic monument in Aguada.
 "This nature keeps us alive," he shrugs his shoulders with a smile that is a strange mix of melancholy and optimism. "If it were not for the sea, we might have gone mad."
Jayaram, a soft-spoken yet sociable youth, is showing me his residence: The Aguada Central Jail.
Everyone, including Jayaram, is serving a term ranging from two years to life, for crimes ranging from assault to murder. A collection of their vibrant paintings produced under the auspices of the Blue Shores Prison Art Project – a private and government-sponsored initiative to provide creative outlets for inmates – was on display in Panjim from November 6 to November 20.
After viewing the stunning exhibit at the Sunaparanta art centre, I decided to meet the prisoners myself on their own turf.
The 15 participants have explored their memories through art or poems, and the result is an unrestrained stream of expression channelled through a cacophony of colours.
Take a painting by a foreign prisoner who calls himself Doppledich, for example. Through the eyes of a child riding uphill on a tractor with a red-haired old man, we see reindeers locking horns at a distance as the mist breaks in a forlorn countryside.
"That is my grandfather. When I was five, he once took me out very very early in the morning. It was the rutting season, you know, and I saw the reindeers fight," says Doppledich about the pastel rendition of a happy memory.
Doppledich would not speak about his crime. While his jailors did reveal what it was, they requested that it not be divulged in this story about art.
Contemporary Indian artist Sudarshan Shetty was impressed and gave his stamp of approval to these creations. Speaking to me at Sunaparanta, he said the creative process is far moved from human notions of morality: "Art is only about expression and communication. One might kill people in thoughts every single day… Who exactly is a murderer?"
The answer, of course, is anyone who murders. And yet Shetty makes an interesting point: That art can take on a life distinct from those who create it.
As part of the same exercise in memory, another man filled his canvas with a bright-blue kurta dotted with white flowers and a matching red dupatta, detailed with danglers at the hem. He titled the painting 'Darling.' He is a 37-year-old Hindu who has served seven of his 14-year sentence for beating his Muslim father-in-law to death with a stick after the elder man opposed the union.
What will you do after release? "Marry!" he laughs out loud (he and the woman were divorced). "And repair ACs and fridges, maybe drive a taxi…"
In another painting by an inmate named Rajendra, a red hand reaches out to a white hand across the backdrop of three bars. The painting, titled 'You Visited Me in the Prison,' is as eloquent as the poems Rajendra pens. As the tall and burly man, his hair covered with a bandana, begins to speak, his tone fades off and at times becomes almost inaudible.
Rajendra was convicted of involvement in the kidnapping of a man who died while being held. The victim was the father-in-law of Rajendra's friend, who was sentenced to death in the same case.
Rajendra insisted there was no murderous intent. "We wanted to talk. Didn't know he had recently undergone a heart surgery. He got into a shock and just stopped breathing…"
Rajendra has spent seven and a half years of his life term.  He describes the art class as transformative.
"I just followed the teacher's words to put on paper any colour, any idea that came to my mind," says the father of a nine-year-old love child. "And I discovered what was hidden in me."
Margaret Mascarenhas, co-director of Blue Shores, says that despite the proven therapeutic effect of creative pursuits, her organisation's goal is not to reform the inmates.
 "We are not social workers. We are teachers; we just know how to teach. That's what we focussed on."
She said the instructors did not indulge in personal queries about the inmates' crimes or family. But as the syllabus progressed, a gradual change seeped into not just their personalities, but also in the complex prison hierarchy.
"The wardens asked us about one man, 'What did you with him? He's suddenly become so calm!'" Another inmate confided that before enrolling in the class, he avoided human interaction and slept alone all day in his cell.
"Now, even the cracks on the wall give me ideas for new paintings and I can pass hours without feeling sad," he told Margaret.
At one point during the course, a new inmate arrived. He was black and quite low in the prison hierarchy. At first, other inmates refused to sit next to him and rolled their eyes when he talked. But, group discussions and critiques were unavoidable in the art class, and the inmates had to interact. Over time, everyone warmed up to the black man.
"He got pneumonia one night. As his condition got out of hand, his roomies began roaring and screaming, summoned the guards in the middle of the night and demanded an immediate ambulance to (the hospital). The doctor said a little more delay, and he would have died," shares Margaret. Later, the wardens also said they were taken aback by this extremely unusual show of concern.
There have been funny moments, too. Co-director Swatee Nair once asked a prisoner named Anthony, whose themes were invariably dominated by nature and birds, to show the teachers his cell. They saw the ravishing view of the sea and the forest from the window of the tiny room, and peacocks danced about at will.
"What a view, Anthony!" exclaimed Swatee, to which he tucked down his head and replied with a deadpan expression: "Yes. 12 years, same view, ma'am."
Blue Shores has been inspiring prisoners since late 2009. Initiated by Margaret and Swatee, the course focuses on painting, creative writing and performance art. The teaching style is flexible and interactive, carried out by the two founders and Loutolim-based Chrisologo Furtado.
The inmates volunteered to donate the proceeds – about 2.4 lakhs – from the first exhibition held in 2010, to Caritas-Goa for children infected by HIV/AIDS. This year, the proceeds will go to the artists.