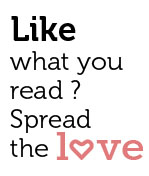 Share
Jellyfish sabotaging your fish curry
Fish for your curry and the frying pan could come at a premium this season, ed with large schools of menacing jellyfish threatening to drive the small to mid-sized fish from Goa's shores and the Mandovi river.
A marine scientist at the Dona Paula-based National Institute of Oceanography says the schools of jellyfish have found perfect nesting places in the boats, pills which are parked right in the middle of the Mandovi river.
"What happens is that both the jellyfish and the big fish prey on the same diet — smaller fish and fish larvae. So if you have jellyfish consuming the prey of the larger fishes, the latter will also disappear because of food shortage," marine scientist Baban Ingole said.
The jellyfish phenomenon was first noticed by fishermen a few weeks ago, when bulbous jellyfish repeatedly got entangled in their nets along with their catch.
Ingole also said that the presence of jellyfish also indicated increasing pollution in the Mandovi river.
Light a lamp for daughters this Diwali
A depressing male-female sex ratio has forced chief minister Manohar Parrikar to implore Goa's residents to light a lamp for the state's daughters.
In his address on Diwali, the festival of lights which commenced Tuesday, Parrikar highlighted the importance of the girl child, instead of the usual, routine spiel on good governance.
"Our future is safe only when there are daughters," Parrikar said, asking Goans to "light a lamp in the name of daughters" during the festival.
Parrikar's government recently unveiled the Laadli Laxmi Scheme, under which all girls born in Goa would get Rs.1 lakh upon getting married – a way of eliminating disincentives for wanting girls. The state has a sex ratio of 968:1000, which is slightly above the national average of 940:1000.
As per the 2011 census, Goa ranks 11th among Indian states and union territories when it comes to sex ratio, with Kerala topping the list with a healthy 1084:1000 ratio and Daman and Diu languishing at the bottom with a 618:1000 ratio.
Health insurance for 14 lakh Goans in January
Going to a private hospital for treatment may not tax your wallet much from January next year. A soon-to-be-launched universal health insurance scheme by the Goa government will ensure coverage worth Rs 2 lakh annually to over 14 lakh Goans.
According to state health minister Laxmikant Parsenkar, the scheme is the first of its kind in the country. "Each family is considered a unit and all families living in Goa will be covered under the scheme," Parsenkar said.
The health insurance scheme will reduce treatment costs incurred by patients in reputed private health care centres, which will be empanelled by the health ministry before January 1.