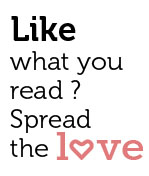 Share
Name a place in India where you do not get Pani Puri. Invented in Gujarat, the Pani Puris have traveled India and have created their strong habitat all across the country. Please do not be surprised to see a long queue of Indians and visitors to taste these sweet, tangy, spicy, tongue tickling tiny crispy bombs. Wait! Not only that, these tasty little pani puris have also made their way to many other countries and are famous. So what is so special about these Pani Puris? I do not know. But I do know that Pani Puris is like a great gift to us Indians and we love to cherish it. Pani, Rum, Whisky who cares what goes in, it just tastes awesome.
Most important to know is the queue, the long wait to eat Pani Puri. I have been to Pune, Bangalore, Ahmadabad, Hyderabad and a few other cities and I have found at-least one Pani Puri Thela (Stall) in each city where I had to wait more that 30 minutes just to have a plate of Pani Puri.
Only in India. Isn't it?
By Cyril Monter
Pune – INDIA