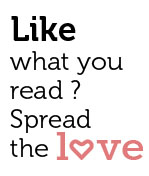 Share
"A sikh who is 'well to do' must look to the needs of his poor neighbors. Wherever he meets a traveler or a pilgrim from a foreign country, he must serve him devotedly." These words by Bhai Desa Singh in his Rehitnama, describes the biggest ever Community kitchen called "Guru ka Langar in Golden Temple Amritsar.
I had been to the Golden temple during a college tour a few years back. I saw thousands of pilgrims being served Langar (Prasad or devotional food offering). While discussing with our tour guide we got to know that in the Golden Temple Community Kitchen at an average 1 lakh devotees or tourists take langar daily; and the number doubles and triples on special occasions. Hundreds of quintals of Wheat Flour, Cereals, Rice, sugar and pure ghee and thousands of litres of Milk is used a day. Hundreds of LPG cylinders are used each day and nearly 500 employees and devotees render their services to the kitchen.
Anytime if you visit the Golden Temple, do not miss to take the Langar.
India tussi great ho.
By Sonia Chari
Bicholim, Goa – INDIA