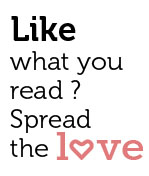 Share
Some politicians are known to have thick skins. But there are others like Dilkush Dessai, treatment a twice-elected legislator, who also have skulls as tough as titanium. When Dilkush was shot in the head with a powerful 12 bore gun on a cool October night in 1984, there was probably more steel in his cranial cavity than brain matter. The 36 steel pellets lodged in his brain put a bloody end to his political career, but, miraculously, not his life.
Twenty-nine years after the brutal assault, Dilkush, now 63, told me the story of his survival and his deep frustration over getting no justice – despite protests from his wife Subhalaxmi, who didn't want him reliving the past. Dilkush has never been the same after the attack, and even while granting this rare interview, he often veered out of coherence.
Not, however, when he talked about the attack itself. For him the night when a part of his head was blown out is as fresh as yesterday. "There's this easy chair that I liked. I was sitting on it by the window, when the power went off. I thought it was just one of those days" of frequent blackouts, he recalls.
And then he heard a gunshot. At first, he thought the sound came from elsewhere in the neighborhood. But then he heard his wife and others in the room shrieking and saw them wildly gesticulating at him.
"My mind seemed numb and before I could react, I felt I was bleeding and there was pain. So much pain that I just fell and was semi-conscious, but in agony," Dilkush said touching his scalp.
Eyewitnesses later told the police that the unknown assailant had slipped the gun barrel through the grilled windows and after hitting bull's eye had slipped away into the night, weaving through the dense shrubbery near Dilkush's house.
I met Dilkush in his not-so-spacious flat in Margao's Hari mandir area. The blood-curdling pain and the multiple brain surgeries are now a thing of the past. But there is a seething anger in him.
"No one did any justice to me. Not the police. Not the political establishment. Not even the judiciary …" claims Dilkush, emotion choking his voice and with moist eyes.
But the watery eyes, which look at you now almost sparkless, were once rimmed with fire. Back in the 70s, Dilkush was one of the most feared politicians of the time, instilling dread in common folk, bureaucrats and many of his political peers. Yet the question of who wanted him dead remains unanswered.
In 1979, Dilkush had been a Maharashtrawadi Gomantak Party legislator for only two years. But his antics in the corridors of power were already a matter of lore. His response to then Chief Minister Pratapsing Rane's penchant for keeping people waiting was to simply kick open the door.
Courtesies were not for this man whose limbs were as hard as the timber he allegedly smuggled for a living. His legislative status was a respectable cloak for other alleged notorieties, which were only whispered about. Dilkush was also known to have running feuds with a number of landlords in the Quepem-Sanguem area, mostly over teak and other valuable timber growing in their forested properties.
But Dilkush now says the shooting could have changed his life for the better, because of the time he was able to spend with his family. "It was a blessing in disguise for me and my family," he says.
Two of his three children are professionals settled abroad, while his youngest daughter is on her way to becoming a dentist in Goa. Living off his savings and government pension for the past three decades, Dilkush is certainly not rich.
Six years ago he famously threw a handful of cow dung at Pratapsing Rane, then serving as chief minister for the fifth time, at Goa's legislative complex to protest the government's failure to pay his medical bills.
It was hard to tell if Dilkush has come to terms with the night that changed his life forever. As I take his leave, he reaches out to me. It almost felt like he was on the verge of telling me that he might just know who pulled the trigger. And who might have ordered the hit.
But then he slipped into another incoherent ramble. Twenty-nine years is a long time.