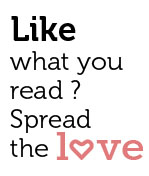 Share
The India-Pakistan rivalry over Inter Continental Ballistic Missiles is old hat. The newest hot fight is over Sorpotel, that fiery, red pork stew virtually synonymous with Goa.
With some Karachiites going gaga over Goan sorpotel cooked with beef, the question becomes: What is the bigger sacrilege, pork in Pakistan or pork-free sorpotel?
The Pakistani version of sorpotel adheres to Islamic dietary law, which prohibits pork.
Deborah Santamaria is an ethnic Goan whose family settled in Karachi generations ago. She's now a strong advocate of an emerging Goan cuisine, which has travelled abroad with expats and adapted to new environments. But does Pakistanisation of a dish like sorpotel change it to the point where it's no longer sorpotel at all?
"Pork is difficult to get here. So we use beef in our sorpotel. You should try it sometime, it is not bad at all," Deborah claimed. At a recent Goan food festival organized by her friends at the grounds of the St Patrick's Church in Karachi, she said the beef sorpotel was the most devoured by the city's foodies.
So there is hope for all those in Pakistan who can't stand life without sorpotel. In my case, I got a portion of sorpotel from Souzo Lobo's restaurant in Goa's Calangute beach and poured it into a bowl. In the thick, reddish ooze, with bits of pork meat and what appeared to be slivers of liver floating in relative contentment, I dunked a piece of crusty bread and gobbled it down. I did not stop until I finished the stew.
The best sorpotel, experts say, is the kind which is cooked three days before you actually eat it. Parboiled, boneless pieces of pork, complete with the fat and a highly exotic mix of pig parts including liver, heart, tongue, ear and tail, are stewed in a wide gamut of ground spices for 45 minutes, along with coconut feni and vinegar, which add bite and zing to the sorpotel.
And then perhaps comes the most difficult part. Not eating it for a minimum of three whole days, which is the time required for the stew to mature and for the juices, fat and spices to sink into the meat.
So can beef, a red meat, really substitute for pork in sorpotel? Suzana de Souza, a housewife from Revora, who makes a killer sorpotel herself, rejects the Pakistan variant.
"The essence of sorpotel lies in the fat of the pork. One can add beef pieces to sorpotel. If there is no pork fat, I don't think you can call it sorpotel," she says.
Sounds like a sorpotel war in the making.