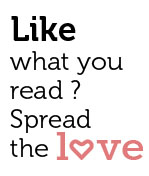 Share
MOG Sundays is an initiative to bring to the public a series of talks, films and expressions from stalwarts of various creative fields, worldwide. The event is hosted every Sunday from 11:00 am- 1:00 pm at the Museum of Goa. Curated by Dr. Subodh Kerkar and Mr. Rajat Nagpal.
Join us for a talk by Asha Vernekar on the topic 'GETTING TO ZERO … .SITUATION & RESPONSE ON HIV / AIDS." this Sunday, July 30th, 2017 at 11:00 am at the Museum Of Goa.
Asha Vernekar will talk about Strategies for prevention and Control of HIV/ AIDS under National AIDS Control Program.
Asha Vernekar who has over 18yrs of experience in the field of Social Development & HIV/AIDS awareness. Currently she is working as a Program Officer with the Goa State AIDS Control Society.
Asha Vernekar is a recipient of the "ORCHID AWARD- 2016" in the field of Social Work in the State of Goa.
For media enquiries please contact MOG at museumofgoa@gmail.com or +91 7722089666