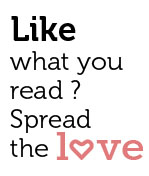 Share
The heady nirvana that is Goa
Style is the esscence of a woman, illness says ETHEL DA COSTA, creator, curator of Fashion Fridays Club Nite series, which kicks off  a unique 'fashionable clubbing' event of fashion designers Nov 1-29 in Goa.
Got your attention, haven't I?  Now, picture this slice of paradise (yes, yes, we are lucky creatures to be living here, so let me grant you the pleasure of envy). Close your eyes and smell deeply of the earth. You're taking a long leisurely drive under a palm grove, watching verdant rice fields sway to the notes of a silent flute; mist drenched deserted winding village roads; the tinkle of cow bells returning home… Now, feel the breath of the early morning sun on your face; dancing raindrops drenching the sky as the Monsoon Goddess caresses your skin. As night falls, you're standing on a cliff partaking the raw aura of the feisty Arabian Sea heaving and crashing seashells on Vagator shore; the crunch of sand under naked feet, watching the full moon nestle against the gentle slopes of the Western Ghats…Seduced? But, of course, you are. The hours stand still, the stock market could crash, and nobody would bat an eyelid even if Amitabh Bachchan walks past you in a gunji and psychedelic trance shorts. No sweat! It's time to pop the chill pill, bury your laptop, prop those travel weary feet on a bar stool and achieve instant nirvana with a flaming `feni.'
But hold on, while you let the sun, sand, surf, siesta and `susssegado' way of life seduce your senses, did you know that Goa is gaining the reputation for being the most sought after  resort wear fashion (and EDM) destination of the country?
Goa has added chic casinos, rocking celebrity parties, art and cultural festivals, beach concerts, fashion glitz, arty flea markets, film festivals, boutique hotels, and EDM festivals to her must-do list. The haunt of Richard Gere, Jean Paul Gaultier, Wendell Rodricks, Malini Ramani, the Dalai Lama, Shah Rukh Khan, Matt Damon, and yes, of course, Dr Vijay Mallya.
So, girdle up and let's take you shopping now:
My Hi-Five Must-Shop Stops:
*Wendell Rodricks Design Space
The name itself says it all. Wendell Rodricks with his clean, minimalist lines combining sensuality with razor edge detailing on garments is couture's high priest personified. Hot from the success of  his recent `Source of Youth' Africa collection, cool breezy cottons, chiffons, an eclectic women's wear section and ready to wear men's collection always make this flagship a one-stop fashionable wear design store. Seducing the wallet, a must-have (at least five couture with re-cycle value) in the wardrobe, these classics are fashion investments with a guaranteed special memory that comes with the occasion of wearing it.
• PRICES BEGIN: Rs 700 onwards.
• LOCATED AT: Wendell Rodricks, Campal, Panjim-Goa.
*Janota
Shoe designer Edwin Pinto gives it his all when it comes to customized leather shoes that add that extra spring to your walk. Pixie feet and elf-footed, legs come alive with drama, theatrics, colour and comfort. Hot on the ramp and eye-grabbing on the dance floor, or simply, calmly arresting your eyes on the dainty legs of the wearer…Pure drama, if you can carry it with a quiet self-confidence.
• PRICES BEGIN: Rs 1000 onwards
• LOCATED AT: Janota, Near Damian de Goa, Porvorim.
*Sosa's
A multi-brand, multi-designer Indo-Western resort wear store that houses the most sought after names and labels in Indian fashion design – one of  my favourites Savio Jon among others. From funky garments to party wear and accessories sourced from a bouquet of national designers, this store does Goa very proud.
• PRICES BEGIN: 1000 onwards
• LOCATED AT: Sosa's – E 245 Rua De Ourem, Fontainhas, Panjim.
*Solberg
A new entrant in the Goa fashion kaleidoscope is European-Scandinavian designer Inger Solberg. Her electric palette  is a fusion-fashion haven for the modern fashionista.Vibrant colour, mirror-work sleeves, funk and fun explode the fabric weave of India meets Europe head-on,  in a unique blend of East-West interpretation of  Indian fabric, liberal use of embroidery and  club resort sensibilities (kaftans, leggy tunics for the fashionable hippie). It all goes down perfectly with the well-travelled, savvy  woman of today. With a clientele that spells pop's Diva A-listers Tina Turner, Diana Ross, Cindy Lauper, Inger shoulders `Luxe Hippie' with elan. Available from small to XXL. Perfect for all body types.
• PRICES BEGIN: 700 onwards
• LOCATED AT: Opposite Toto Restaurant, near old ice factory. Mobile : 98 22364978
*Malini Ramani
Trust Malini Ramani for high voltage drama. Never one to disappoint, her bohemian collection at her flagship store is always packaged to thrill and a huge hit with Indian and international tourists. Wild and care-free on a riot of sequin and rock funk glamour. Itsy-bitsy bustiers, bikini tops, slinky hot pants and edgy hippie chic. Delightful and sure to make you the centre of attention at a party.  
• PRICES BEGIN: Rs 1000 onwards
• LOCATED AT: Near St Anthony's Chapel, Candolim, Goa.
Ethel Da Costa
Shopping trends in Goa for affordable chic
VERY
From party wear to something for moms-to-be, lingerie, nightwear and accessories, ideal for quick shopping, if you know what you want. The accessories store at Caculo Mall is a must visit for party-crisis solutions, and  bonding moments mother-daughter shopping experiences, if you are raising teenage daughters like I do.
PRICES BEGIN: Rs 200 onwards.
LOCATED AT: Shop no 4, Vaglo Vision, Dr Pissurlekar Road, Panjim. Caculo Mall.
STREET FASHION
Pack your suitcase with cottons, cottons and more cottons for sunny resort wear and chiffons, georgettes and silks for breezy evening wear. Goa's flea markets at Anjuna (Wednesday) and Arpora (Saturday night bazaar) are a kitsch seeker's paradise.
Bollywood is the buzzword of the moment. And fashion keeps pace with the Indian phenomenon. From colours to couture, Indian spirituality finds new interpretation in funky tee-shirts, bangles, mirror work sling bags, and mystical psychedelica.  The one-stop backpacker's guide to bohemian chic.
For those into silver jewellery, Baga abounds in Tibetan markets that do full justice to silver in design and style. Take your pick of chunky, old, delicate, tribal silver on turquoise or rice pearls. Or, watch a Tibetan lady string a necklace, ear-rings and bracelet right in front of you in a pattern of your choice. Now, that's custom-made jewellery for you!
Think the sea, think beach bags, with a dash of satin, mirror and embroidery to get you noticed. Bargain. Bargain. Bargain.
Prices: Rs 150 onwards. Available: Baga road, Baga.
HEADING FOR GOA, MUST PACK
White cotton clothes
Sun tan lotion
A pair of bikinis
Beach flip-flops
Sunglasses
Credit card
And I did say your bargaining skills, especially if you're shopping around the beach belts of Baga, Candolim, Calangute, Vagator, South Goa.