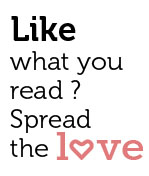 Share
Savour a delectable spread of Argentinian grills artfully paired with South American wines under the aegis of Masters of Food and Wine 
'Park Hyatt Masters of Food and Wine is a series of sophisticated culinary and beverage experiences hosted at Park Hyatt locations around the world. This November, search embark on a smoked Argentinian journey, masterfully curated by our native Chef Franco Canzano and paired with South American red and white wines.
The exotic Masters of Food and Wine evening will begin with an educative and interactive session by Chef Franco as he demonstrates the art of perfecting Argentinian cuisine with delicately balancing the aromatic flavours. The cooking class will be followed by an al-fresco dining experience at the Verandah with an assorted buffet of authentic Argentinian grills and South American wines.
The alluring Argentinian specials include a delectable spread of vegetarian delights like Roasted Asparagus tomatoes with mixed salad, Roasted peppers and sauteed spinach, Melted Goat provolone cheese with "cherry tomato jam" Fresh herb sauce and honey and Rosemary Roasted potatoes, garlic cream, chimichurri, malbec wine sauce. The nonvegetarian live stations will be serving up Lamb loin  with roasted tomatoes, asparagus, rocket leaves and "Malbec sauce", Roasted Seabass with vegetables (rescoldo) celery salad, Lemon chicken with roasted peppers and sautéed spinach, Pork ribs accompanied by rosemary potatoes, roasted garlic cream chimichurri and malbec wine sauce, Lamb rack with mixed salad, chimichurri and garlic cream. The highlight of the dinner will be the Seven hours roasted lamb to the cross, over charcoal of Quebracho. An indulgent dessert counter offers some delightfully fresh desserts like Creme caramel with whipped cream and caramel sauce, pancakes with dulce de leche, Rice pudding, cinnamon and orange and Ricotta lemon tart.
#ParkHyatt #MyLuxList #MastersOfFoodAndWine #ArgentinaInGoa
Date: Saturday, November 26, 2016, 7:00 PM onwards
Venue: Verandah
Price: INR 2150 plus taxes per person.
For reservations and more details please call Gyandeep on +91 9923207051 or visit goa.park.hyatt.com
About Park Hyatt Goa Resort and Spa
Nestled along the pristine Arossim Beach and 15-minutes away from the airport, Park Hyatt Goa Resort and Spa is a charming Indo-Portuguese village housing 250 pousada-style guestrooms and suites.  Set within 45 acres of landscaped gardens with glimmering waterways and lagoons, the resort is a perfect reflection of the character and vivacious heritage of Goa.  Park Hyatt Goa Resort and Spa offers a selection of prized restaurants and superlative culinary experiences, an award-winning spa, one of the largest swimming pools, picturesque function spaces and 'Camp Hyatt' for young guests.  Coupled with gracious and personalized service, the experience at Park Hyatt Goa Resort and Spa is impeccable.  For more information and reservations, visit www.goa.park.hyatt.com