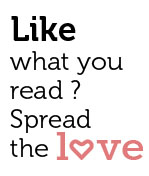 Share
'Beyond the Canvas'
An Artistic Journey of Paintings, Sculpture, Jewellery, Furnishings, clothing and Other Assorted Wonders
Gallery and Exhibition launching Tuesday, March 3, with unique creations by the artist Dr Nandita Desai 
Galleria by Streets' is an idea born from a love of life, a celebration of all things beautiful and a commitment to pursuing that extra dimension – all that makes existence so interesting.
The new adventure starts with an exhibition intriguingly called 'Beyond the Canvas', by Dr Nandita Desai. The Mumbai-based artist is also a poet, academician  (PHD in Maritime History), former Professor in the US, Cordon Bleu chef and sculptor all rolled into a 5 ft. 1" power-packed frame.
She says that her foray from academics to art began organically. It was as if it had a life of its own! It started with oils on canvas, grew toward mixed media and Encaustic Art, and blossomed into painted jewelry- which she calls "Wearable Art". Then the journey progressed into antique wooden sculpture, painted furniture, painted clothing, tiles, lamps, trays…the list will never end, she says, and who would want it to?
Nandita feels that her love for the vintage, organic, handcrafted and natural art has found its 'idyllic setting" in the 100-year-old Indo-Portuguese house that doubles as the headquarters of Goa Streets, the news & entertainment weekly you are reading now.
A section of this beautiful Indo-Portuguese house will now be devoted to Galleria by Streets. For the first exhibition, Nandita will be bringing to us antique wooden sculptures from her series called The Journey, vintage style and antique wood, oil and mixed media paintings, unusual wall art, hand painted vintage lamps, and antique hand-painted furniture.
Some of Nandita's finest work is expressed in her jewelry. She uses wood, glass, metal, semi precious stones, rope, cloth, vintage pieces, silk, marble and shell to create her unique, bespoken jewelry. No two pieces are alike! And she pairs them with her relaxed, organic painted lounge wear.
Nandita's floral and nature paintings, featuring bold colours and a no-holds-barred technique, will be on the walls of Galleria by Streets in all their splendor.
Nandita's works – including animal and bird paintings and photographic collages of abandoned homes – have been displayed in high-profile art shows and in the lobbies of such hotels as the Trident and Leelain Mumbai.
Be sure not to miss the opening of Galleria by Streets and Nandita's exhibition 'Beyond the Canvas' on Tuesday, March 3, from 6 -9 pm. Take in the show, and enjoy a nice cocktail or glass of wine and some yummy food. It's all happening at the Goa Streets headquarters on Chogm Road in Sangolda, not far from Union Bank, the Sangolda Lightning Club and Viva Delhi Restaurant.
Part of the proceeds of Nandita's shows and sales are earmarked for 'BalDham', a home for boys aged 8-16, helping these street children in Lonavla find a better life.