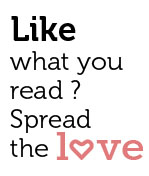 Share
29th April 2017 | 7 pm | Museum of Goa
Ode Rosset is an internationally renowned circus artist who learnt kalarippayattu in Kerala ten
years ago. Her specialty is the Chinese Pole, 6 meters high. It is an art initially practiced in
Chinese circus. We can compare this art to the Indian art – Mallakhamb. It requires flexibility,
acting and movement. Those abilities are the same for kalarippayattu. A few months ago, Ode
came to India to teach Chinese Pole art at Puthupalli, Dr Baiju Varghese Gaukhal in Kerala. Since
then Ode and four kalarippayattu students, Akhil, Assad, Kishor and Subeesh mix together
Chinese pole circus and kalarippayattu.

The goal of this project is for these students to come in France to learn in renowned circus
schools and for students of those schools to come in India and learn Kalaripayattu. To achieve
this exchange project they need sponsors and partners. They organised a tour in India in order
to show their fusion art and talk about the project. The performance in Goa is organised by
Alliance Français Panjim and Museum of Goa.
Museum of Goa (MOG) is an endeavor to take art to the masses. MOG intends to be a platform
for contemporary Indian and international artists, building a cultural network for exchange and
interaction.
Alliance Française Panjim wants to promote meetings between French and Indian artists.

For media enquiries please contact MOG at museumofgoa@gmail.com or +917722089666